Start Date:
Saturday, October 5, 2019
Schedule:
Three days: Friday, October 4, 5:30 - 8:30 pm, Saturday, October 5, 9:30 am - 3:30 pm and Sunday, October 6, 9:30 am - 12:30 pm
Course Description: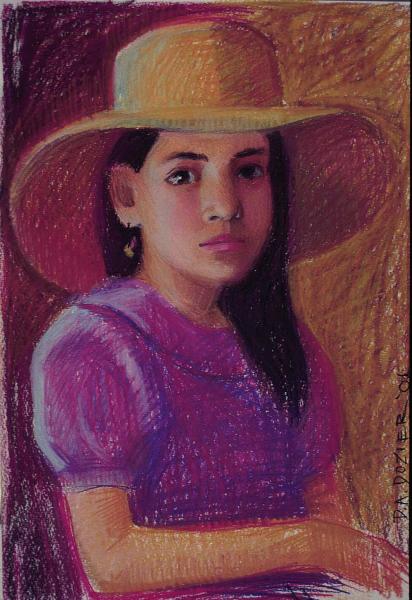 From a photograph, learn to draw a portrait of a beloved child or grandchild in pastels. Learn El Greco's method of easily gridding, enlarging, and transferring your photographs to a drawing or painting surface. Check the supply list, and bring the printed inspiration photograph along. Some previous drawing experience suggested.
Skill Level: All Levels
Pricing Details
Your price, which appears in the box to the right, has been automatically calculated from the following levels:
Regular Rate: $240.00
Member Rate: $220.00
Except for the Independent Study Program, EAC membership is no longer required to take adult classes. EAC members receive a tuition discount on all adult classes, youth classes and workshops. A $75 Independent Study membership is required to participate in the Independent Study Program. The Evanston resident discount no longer applies.