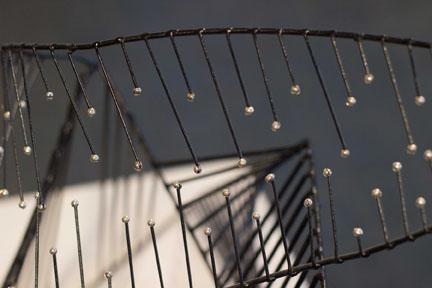 The faculty of the Evanston Art Center comprises over 50 talented teaching artists working in a variety of disciplines. Every other year, the Art Center invites each of our faculty members to submit one work to our all-faculty exhibition.
This eclectic, well-attended exhibition gives our teaching artists an opportunity to invite curators, collectors, press, and friends to view their artworks. Many of the pieces will be for sale and proceeds benefit both the artists and the Art Center.
The opening reception held on Sunday, January 25 welcomed the public and invited all to dialogue with the exhibiting artists..
Art Credit: Sculpture by Kathy Cunningham, Abstract L-4, Steel & Silver Balls