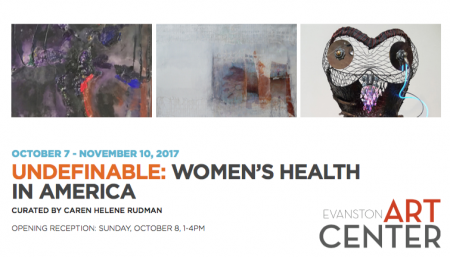 Curated by Caren Helene Rudman
October 7 – November 10, 2017
Opening Reception: Sunday, October 8, 1 – 4PM
Women's health in America is a loaded issue politically and socially.  The connection to and control over our bodies is closely intertwined with health and well being. Artists reveal the complexities of concerns, ranging from living with altered bodies after cancer treatments to speaking out about the frustrations of lack of access to equality of care. The relationship to our bodies correlates with our health, so when under attack, whether by literal cancers or metaphorical ones manifested in anti choice laws, the fight is critical for healing. This exhibit reveals how women are not defined by our bodies, our diseases, or our health, but rather when facing our own mortality and vulnerability, we are able transcend stereotypes and judgements, and to choose empowerment and strength.  
Contributing Artists
Colby Beutel
Deborah Hirshfield
Bert Leveille
Kelly Matthews
Stephanie Mcleod-Estevez
Fern Migdal
Robin Monique Rios
Caren Helene Rudman
Mary Krebs Smyth
Mary Weidner
Gallery Hours
Monday - Thursday: 9 am - 9 pm
Friday: 9 am - 5 pm
Saturday and Sunday: 9 am - 4 pm
Galleries are handicapped accessible.
Exhibitions are free and open to the public.
Date:
Saturday, October 7, 2017 - 9:00am

to

Tuesday, November 7, 2017 - 9:00pm