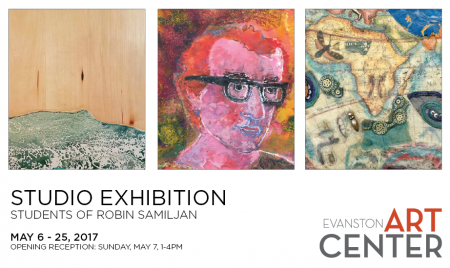 May 6 - 25, 2017
Opening Reception: Sunday, May 7, 1-4PM
Encaustic painting combines beeswax mixed with pigment and resin, melted and applied to a surface that is then fused with heat. The encaustic studio show at EAC features work from students in weekly classes here at EAC. The encaustic medium allows artists to work in a variety of styles using multiple painting techniques. Anything from found objects, organic materials, pastels, and fibrous papers, fuse and combine beautifully with the wax base. This show is a reflection of a multitude of styles and techniques, and is one of the main reasons the medium has attracted so many modern day artists.
Featuring Jaimie Brunet, Stephen Murphy, Roberta Miles, Donna Kuo, Pat Spears, Sonia Cohen and Lisa Henkemeyer.
Gallery Hours
Monday - Thursday: 9 am - 9 pm
Friday: 9 am - 5 pm
Saturday and Sunday: 9 am - 4 pm
Galleries are handicapped accessible.
Exhibitions are free and open to the public.
Date:
Saturday, May 6, 2017 - 9:00am

to

Thursday, May 25, 2017 - 9:00pm