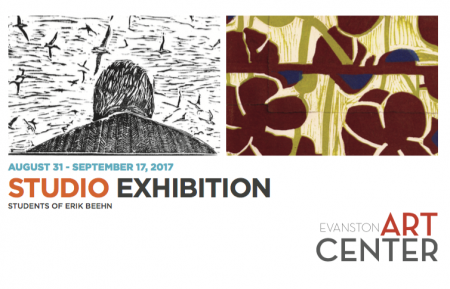 August 31 – September 17, 2017
Closing Reception: Sunday, September 17 from 1 – 3pm
In this class, Relief Printmaking, Erik Beehn teaches traditional and contemporary methods of relief printmaking that familiarizes students with the tools, techniques and the translation of imagery and ideas for this direct and rewarding process. Students are introduced to linoleum, wood and alternative substrates, and guided through more advanced techniques including reduction prints, additive processes, multiple block and color methods of printing, as well as exploring more contemporary approaches and applications.
Gallery Hours
Monday - Thursday: 9 am - 9 pm
Friday: 9 am - 5 pm
Saturday and Sunday: 9 am - 4 pm
Galleries are handicapped accessible.
Exhibitions are free and open to the public.
Date:
Thursday, August 31, 2017 - 8:00am

to

Sunday, September 17, 2017 - 8:00pm