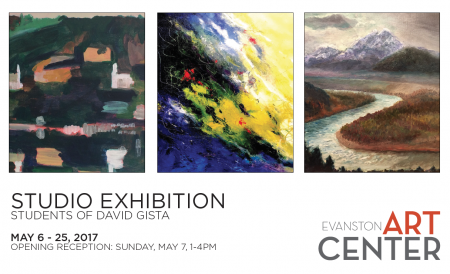 May 6 - 25, 2017
Opening Reception: Sunday, May 7, 1-4PM
David Gista's painting and drawing students will exhibit their artwork in our second floor galleries. In these classes, students discover process, techniques and concepts behind making abstract art, advanced techniques from the old masters and an introduction on the basics of form and geometry of abstract art. David Gista teaches Abstraction for Beginners, NightWatch: Oil Panting, Painting with Acrylics, Introduction to Abstraction: A Road Map, Mix-Media Drawing and Painting, and The Artist's Studio.
Featuring works by Shana Bernstein, Stephanie Cavanaugh, Phoebe Carleton, Harvey Chodlin, Cesar Dextre, Leah Durst, Susie Goldberg, Kathy Halper, Rachel Hayman, Pat Hinkel, Mary Lou Horwat, Joyce O'Callaghan, Lori Prosnitz, Sheri Ross, Susan Schwartz, Mark Maslov, Jeanne Mueller and Gale West.
Gallery Hours
Monday - Thursday: 9 am - 9 pm
Friday: 9 am - 5 pm
Saturday and Sunday: 9 am - 4 pm
Galleries are handicapped accessible.
Exhibitions are free and open to the public.
Date:
Saturday, May 6, 2017 - 9:00am

to

Thursday, May 25, 2017 - 9:00pm