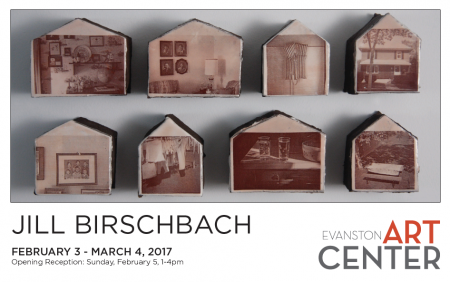 February 3-March 4, 2017
Opening Reception: Sunday, February 5, 1-4PM
Jill Birschbach creates small sculptures that combine photography and ceramic material in order to document the people, spaces and important objects in her life. Combining these two elements by using photographic ceramic decals, Birschbach's images merge with the glaze rendering these moments permanently preserved and frozen in time.
The Lisa D Show podcast features 20-minute, unedited, interviews with creatives. Here she talks to Jill Birschbach about her upcoming show at Evanston Art Center.
https://soundcloud.com/lisa-degliantoni/the-lisa-d-show-with-jill-birschbach
Gallery Hours
Monday - Thursday: 9 am - 9 pm
Friday: 9 am - 5 pm
Saturday and Sunday: 9 am - 4 pm
Galleries are handicapped accessible.
Exhibitions are free and open to the public.