Date:
Sunday, August 16, 2015 - 12:00am

to

Tuesday, September 8, 2015 - 12:00am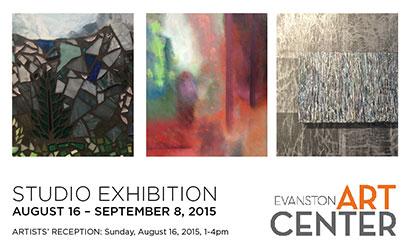 STUDIO EXHIBITION
AUGUST 16 – SEPTEMBER 8, 2015
ARTISTS' RECEPTION:
Sunday, August 16, 2015, 1-4pm
The Studio Exhibition is an eagerly anticipated event which features the recently produced artwork of students taking classes in the Art Center's departments, including Ceramics, Digital Media and Fabrication, Painting and Drawing, Figure Sculpture, Jewelry and Metalsmithing, Photography, and Printmaking. Students of all skill levels, from beginning to professional, present work in a wide range of media and processes exploring emotional, contemplative, political, and aesthetic themes. The exhibit is a terrific opportunity to see the diversity of style, skills, and techniques explored by students each term in the Art Center's extensive class offerings and reflects the accomplishments and exciting scope of work being created by students. 
Photo Credits (from left to right): Jay Valukas, Harold Bauer, Harriet Minkin