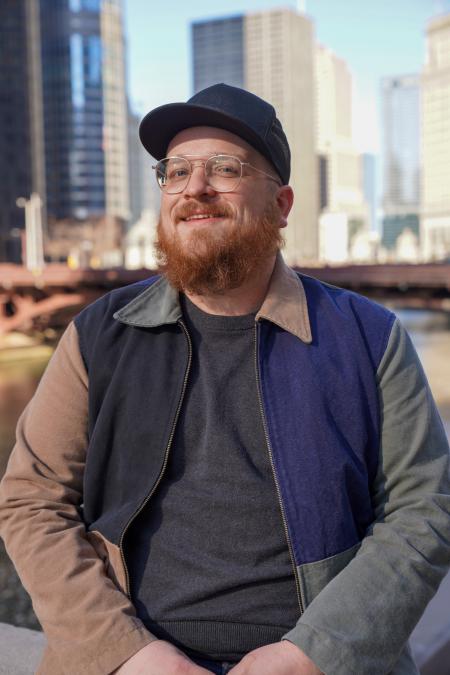 On Sunday, September 26 at 3pm, join us for a lecture, Designing a New Museum, featuring Tanner Woodford. 
This lecture is a part of the ongoing EAC series, "In Focus." "In Focus" features a variety of talks and presentations by ​artists, art professionals, historians and more!
ABOUT THE SPEAKER
Tanner Woodford is founder and executive director of the Design Museum of Chicago. As an artist, he paints optimistic, typographic, and larger-than-life murals. His work has appeared at the WNDR Museum, Soho House Chicago, and is permanently installed at Weber Shandwick in the John Hancock Building. In 2020, Tanner was appointed by Mayor Lori Lightfoot to the City of Chicago's Cultural Advisory Council. As a designer, educator, and entrepreneur, he has taught, lectured, and led workshops on design issues, social change, and design history in classrooms and at conferences. Tanner received a Bachelor of Science in Design from Arizona State University in 2009, and returned to teach in 2010. More recently, he teaches Design Thinking For Social Change at the School of the Art Institute of Chicago. He is happy to be scrappy, irrepressibly optimistic, and believes design has the capacity to fundamentally improve the human condition.
ABOUT THE EVENT
REGISTRATION IS REQUIRED.
Please register online through EventBrite.
This lecture will be virtual only, and available via Zoom. After registering on Eventbrite, a day before the event, we will email you more information on how to log into the event via Zoom with the Meeting ID and password.
This event is free and open to the public.