Date:
Sunday, April 15, 2012 -

1:00pm

to

5:00pm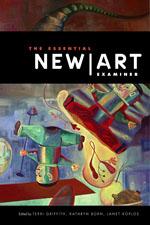 New Art Examiner co-founder Derek Guthrie and an intergenerational panel of local art writers discuss the historical significance and future of art criticism in Chicago. The dialogue will touch upon the current discourses of modern and postmodern approaches to art criticism, art writing, new arts journalism, institutional authority and influence (art schools, art museums, etc.) as well as contemporary art strategies that are shaping culture now. The perceived goal of this event is to establish certain histories and commonalities that can move our city forward.
Panelists currently include: Kathryn Born, W. Keith Brown, William Conger, Andrew Falkowski, Derek Guthrie, Annie Markovich, Bert Stabler, Diane Thodos, and Lauren Weinberg
We hope you will join us for this important discussion, which will be held at the Evanston Art Center, 2603 Sheridan Road in Evanston. This event is free and open to the public. Donations are always welcome.