We are excited to welcome our newest EAC Intern, David, an exchange student visiting from Shanghai, China! David writes about his first impressions of the Evanston Art Center in the blog post below:
If you are looking for a place to visit and enjoy the art in Evanston, Evanston Art Center (EAC) must be the best choice for you. You can have exhibitions, classes and events in the EAC. So let's just visit the Evanston Art Center in the first view.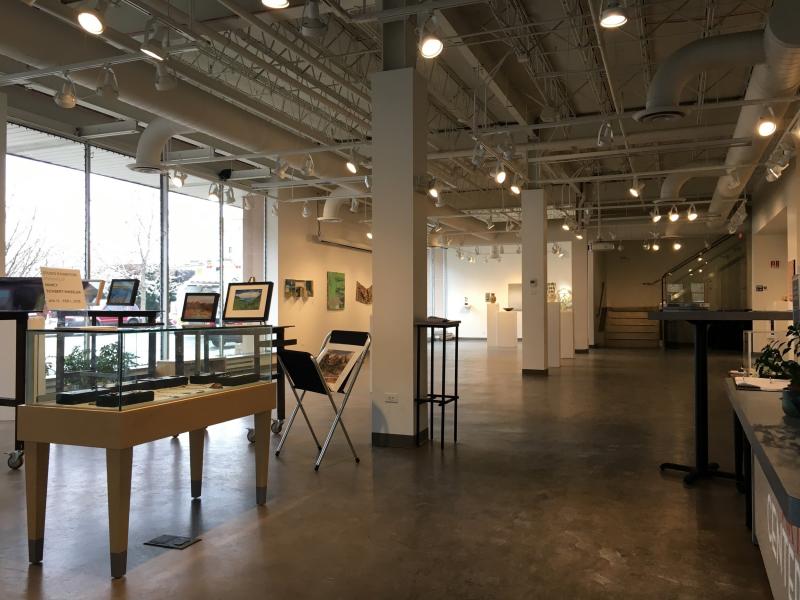 如果你正在寻找一个在埃文斯顿参观和享受艺术的地方,埃文斯顿艺术中心将会是你最好的选择。你可以在这里参观不同的展览,参加不同的课程和活动。让我们以第一视角来参观一下埃文斯敦艺术中心。
First, we walk in the EAC from the gate. Here is the first floor of exhibition area.
首先,我们通过大门走进EAC,映入眼帘的便是第一层展览区域
In the first floor, there is a ceramics studio where you can have some ceramics classes and the mixed media studio for people to use.
在第一层有能让你参加陶瓷制作课程的陶瓷工作室和供人使用的媒体室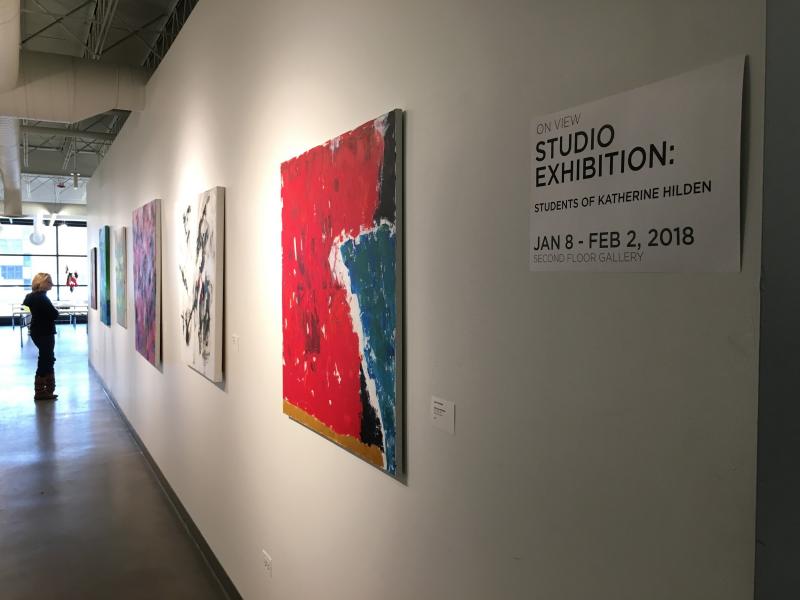 Going upstairs to the second floor, there are the studio exhibition that changes theme throughout the year. Besides that, there is a printmaking studio.
上楼来到第二层,你便会看到在一年内不断改变主题的工作室展示。除此之外,你还能看到版画制作工作室。
The most interesting artwork for me is the avatar sculpture of Donald Trump. The name is 'Be Careful Who You Listen To'. The main body of the sculpture consists of the head of Trump with two demons on the left and right. In my opinion, the sculpture vividly expresses that the artist does not like their new president.
我最感兴趣的展览品是一个Donald Trump的头像雕塑,雕塑的名称是小心你听信的人。雕塑的主体由Trump的头和一左一右的两个恶魔所组成。我觉得这形象生动地表达了美国人民对新上任总统的不喜爱。