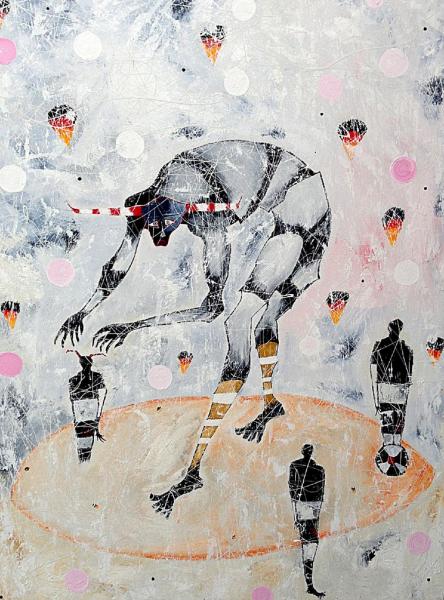 We stand together. Black Lives Matter. 
To the Evanston Art Center Community: 
Like so many of you, our hearts are filled with a deep sadness and anger over the violent deaths of George Floyd, Breonna Taylor, Ahmaud Arbery and the countless others who came before them. While we struggle to find the right words to express our emotions, we cannot and will not be silent. 
At the Evanston Art Center, we acknowledge, respect and celebrate differences and commonalities. We desire to be a place where people feel safe and seen. And, we strive to be a community where people can openly be themselves and express themselves. We are committed to anti-racism. 
To live our promise, we know we still have work to do to support the Black community. While we have made some progress, we know it's not enough and we pledge to do more. Today, we reaffirm our commitment to listen, learn and take action. And, our 5-year strategic plan sets forth a plan to deliver. It specifically highlights the need for bringing more diversity to our board, faculty, students and exhibitions.
While we work toward our longer-term plans, you can and should expect immediate change from us. Here are a few actions we are taking right now: 
This is just a start. We know we have a lot of work to do and are deeply committed to doing right by our community. We welcome your feedback and invite you to reach out and share your thoughts on how we can be better. 
We look forward to making the Evanston Art Center a place to continue this vital conversation. Join us as we stand together in solidarity. Black Lives Matter.
Paula Danoff, President & CEO, and the EAC Board 
Black Lives Matter - How can you help?
We have carefully compiled a list of resources to educate members of our community. This is an evolving list. Please check back for updates.
NATIONAL ORGANIZATIONS
LOCAL ORGANIZATIONS
SIGN PETITIONS
Add your name to a national petition.
REGISTER TO VOTE
Voting is essential for our democracy. Register here, and encourage everyone you know to do the same.