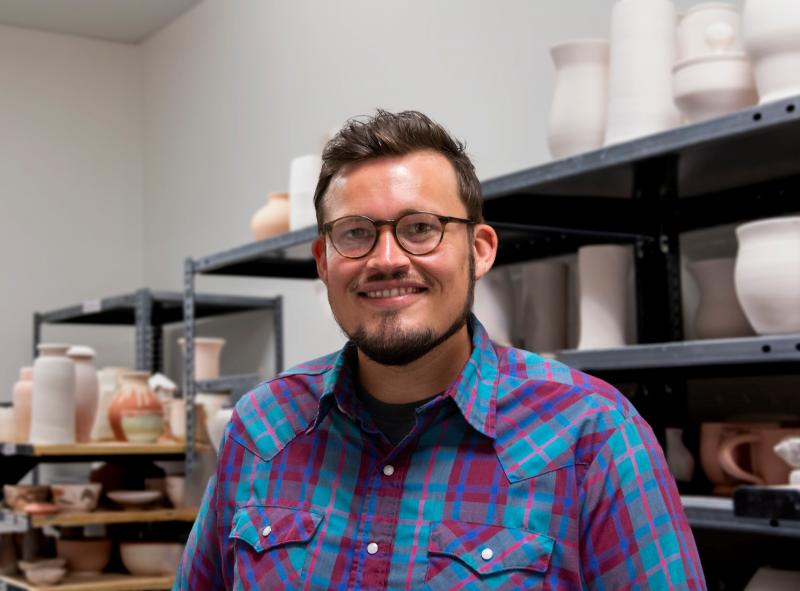 Devin is an artist and educator from Omaha, NE and has been teaching high school art and ceramics since 2013, when he began teaching on the south side of Chicago. He continuously works on his own body of ceramic work. He describes his style of work as rugged but brightly colored pottery.
Education:
University of Northern Iowa - B.A. in Art Education, Ceramics Emphasis
Media:
Ceramics, sculpture, mixed media
Website:
https://devinthanson.weebly.com/
Exhibition highlights:
Iowa Secondary Art Educator of the Year (AEI) - 2016
Other interests and inspirations:
His non-art hobbies include traveling, biking, fishing, and tasting.
Devin's teaching style:
He tells his students that if all of their work looks the same then he hasn't done his job. He wants students to take a break from the modern world and make things by their own design. He encourages independence in the studio and asks that everyone come to each class with a specific goal in mind.
Devin loves EAC because . . .
It allows each instructor to teach their own style and at their own pace. As a public school teacher who has to follow curriculum and guidelines, he enjoys the freedom that comes with teaching at the Evanston Art Center.
Node Highlight