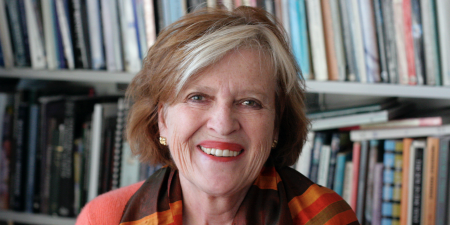 On Sunday, January 31, 2021 at 2pm, join us for a lecture about Modern Art and Light/s featuring Holly Clayson. 
This lecture is a part of the ongoing EAC series, "In Focus." "In Focus" features a variety of talks and presentations by ​artists, art professionals, historians and more!
Interest in the aesthetics of light shaped the work of countless modern artists on both sides of the Atlantic Ocean. The bond between innovative art and light was especially pronounced in France. The lecture will look closely at artworks that responded to light by focusing on the differences and connections between art shaped by light (lumière) and art inspired by lighting (éclairage). That the French capital has long been known as "The City of Light" will necessarily be a topic of analysis not least because improvements in lighting helped to define the cultural and technological landscape of Paris during the entire course of the 1800s. The lecture will puzzle over how the city's nickname tallies with the rise of artworks in and near Paris that were enthralled by sunshine that coincided with examples interested instead in artificial lights – oil, gas and electric. Paintings and prints as well as some photographs will come in for discussion. The lecture grows out of Holly Clayson's 2019 book, Illuminated Paris.
ABOUT THE SPEAKER
Hollis (Holly) Clayson, a specialist in Paris-based art practices of the 19th century, taught Art History at Northwestern University for thirty + years, won many teaching awards, and has lectured around the world. She is currently Professor Emerita of Art History and Bergen Evans Professor Emerita in the Humanities at Northwestern. Her books include Painted Love: Prostitution in French Art of the Impressionist Era (1991), Paris in Despair: Art and Everyday Life Under Siege (1870-71) (2002), Is Paris Still the Capital of the Nineteenth Century? Essays on Art and Modernity, 1850-1900 (2016), co-edited with André Dombrowski, and Paris Illuminated: Essays on Art and Lighting in the Belle Époque (2019). Her current book project centers upon the visibility and reception of the Eiffel Tower. An important fact: she is a student of Printmaking and Drawing at the Evanston Art Center.
LECTURE RECORDING