We are excited to welcome our newest EAC Intern, Jack, an exchange student visiting from Changchun, Jilin, China! Jack writes about his first impressions of the Evanston Art Center in the blog post below:
As flowers need sunshine, we need art to enrich our life!
In Evanston Art Center, we can see all kinds of art works.
Here is a painting -- Angel. I love it. The cloud in the middle is a symbol of an angel and it is in oceans of books. I think the painter wants to convey that knowledge creates an angel.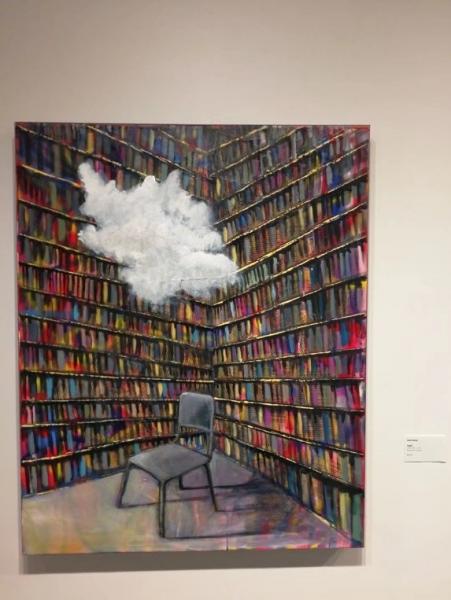 Another painting – Data. It's an abstract painting. What is the purpose of the painter to use different shapes and colors? It's an interesting question.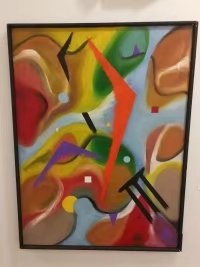 Visual Thinking – What inspiration can we come up with by the spiraling band?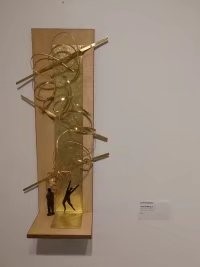 Are you interested in these art works? Welcome to Evanston Art Center and have fun with us!