Invite your friends to a Virtual Flower Arranging Party: April in Paris! 
Please join us for a fun afternoon celebrating April in Paris! 
At this virtual event, you will learn to make a Hand Tied Bouquet Parisian Style and decorate a Parisian themed cookie.
Event Date: Saturday, April 17 at 1:00 p.m.
Reservation deadline: March 31, 2021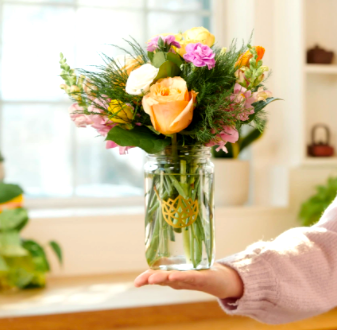 The cost is $125 which includes a donation to support the Evanston Art Center. For tax purposes, $75 is the fair market value of reservation. 
You will receive the following supplies delivered to your home:
Spring Flower Bundle
Mason Jar
Flower Clippers
Parisian Cookie inspired decorating kit
For more information, please email Paula Danoff at pdanoff@evanstonartcenter.org or call (847) 475-5300 ext. 109.