Alpha M. Bruton and Adero Knott took over the Evanston Art Center Instagram account (@EvanstonArtCenter) on July 17, 18, 25 and 26 to introduce themselves as the inagural EAC Curatorial Fellows. Learn more about them below, or check out the full takover on the EAC Instagram.
@aderoknott @akprostheticsforall @phantomgallerychicago
JULY 17 & 18, 2020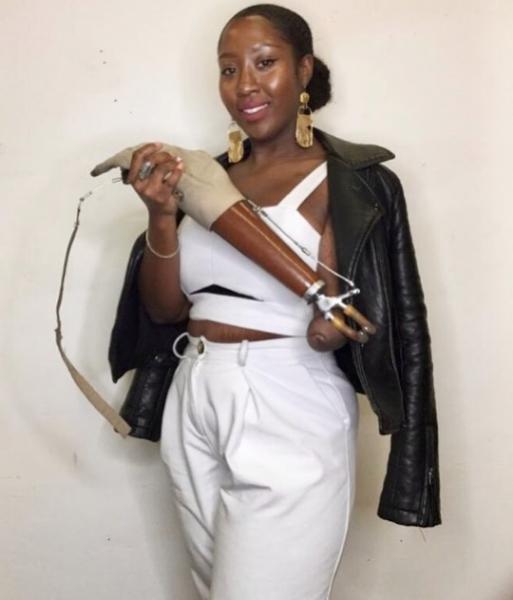 Hello everyone! My name is Adero Knott, I am a co-curator of the inaugural Evanston Art Center Curatorial Fellowship of 2020-2021.

I am an emerging curator who debuted at MCA Chicago, curating "Disability and Perspective", one of four exhibitions belonging to the Commons Artist Project of Norman Teague + Fo Wilson's blkHaUS studios. My curatorial practice focuses on intersectionality and inclusion of all people, especially Women, POC, LGBT+, and Disabled artists. I am a Prosthetics Designer and Founder of AK Prosthetics, an AdaptiveTech startup on a mission to make customized prosthetics and adaptive wearables accessible and inclusive. I have been featured in Forbes, Chicago Sun-Times and American Inno for my innovative work in the community of Chicago. I am also an ADA 25 Advancing Leadership Fellow of 2020.

Today and next weekend, Alpha M Bruton, Chief Curator of @phantomgallerychicago and Co-Curator of EAC's Curatorial Fellowship, and I will be sharing more about ourselves and curatorial practice. Our fellowship will explore how artists examine the state of their environment through four themes: Racism, Spirituality, Documentation and Art as Wellness.
Image description: me posing for a photo dressed in white with a black leather jacket draped over my shoulders, holding my prosthetic arm.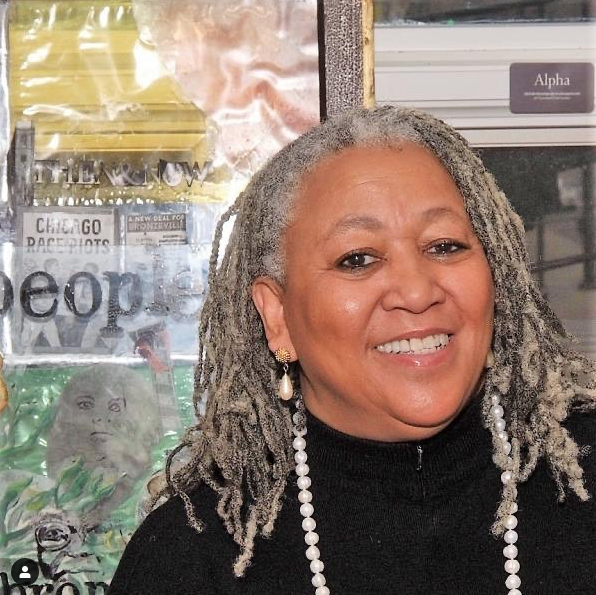 Hello all! I am Alpha M. Bruton, Chief Curator of the Phantom Gallery Chicago Network and Co-Curator of the Inaugural Evanston Art Center Curatorial Fellowship.

I am formally trained in art administration, art education, art gallery management, and studio art, providing me the foundation as an art consultant. My curatorial practice is the Phantom Gallery Chicago Network @phantomgallerychicago The Phantom Galleries are temporary exhibitions in nontraditional gallery settings.

I am a co-author and researcher for the Pop Up Research Station, and Creative Conversation, a project that is a portal where curators nationally share knowledge, and resources of best practices, ongoing professional development, and is a place for moral support to enhance our collective impact while staging pop-up exhibitions.

Image description: I am posing in front of my collage, wearing a black turtleneck with a white pearl necklace.
---
JULY 25, 2020
Hi all, Alpha M Bruton here again sharing with you more of my curatorial practice and the artists that will be on display during the inaugural Evanston Art Center Curatorial Fellowship of 2020-2021.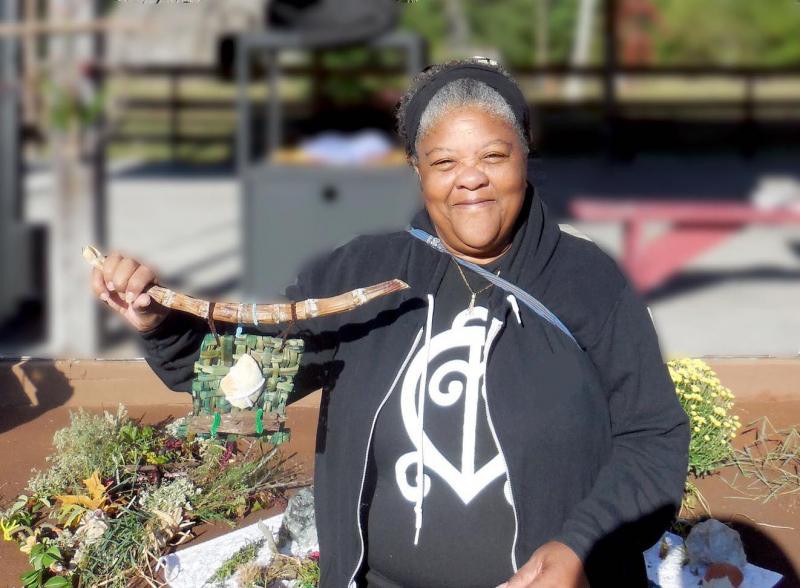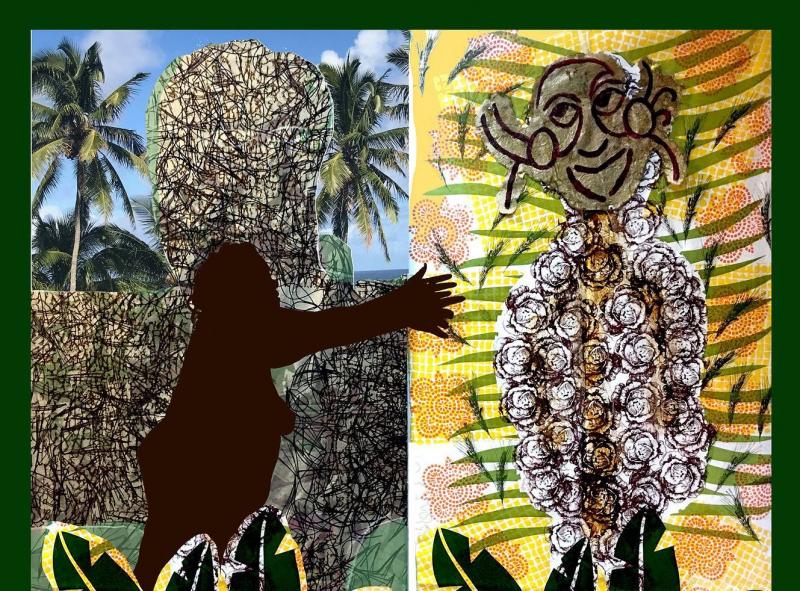 Caryl Henry Alexander engages communities with art, creativity, and imagination to restore and revitalize cultural memory and practices around using food and plant medicine as preventive care. She will be exhibiting work for both Arts and Wellness and Spirituality
"Reaching for Mother CHA"
Acrylic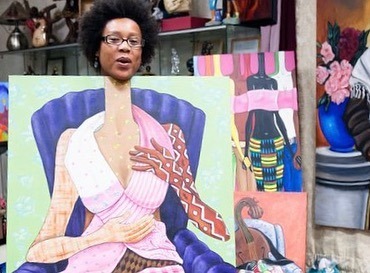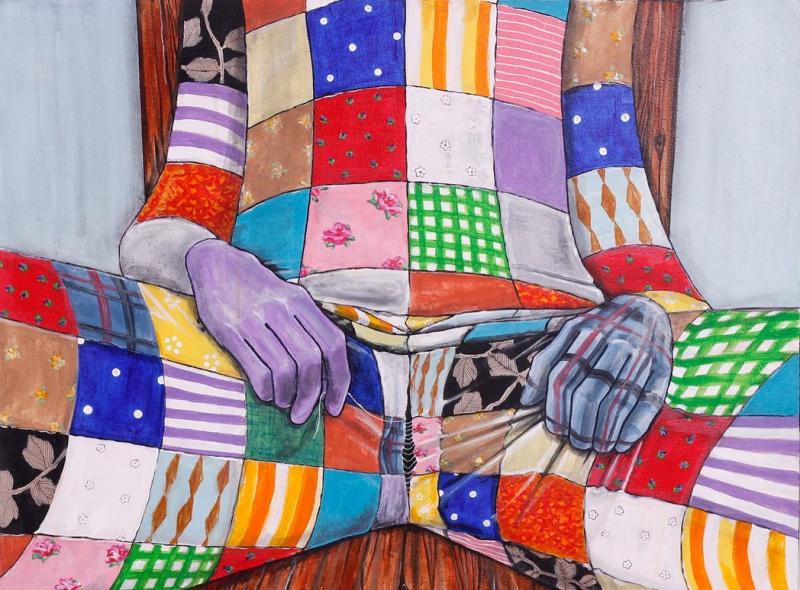 Daphne Burgess is an artist, art consultant and teaching artist. She uses abstracted figures, bold colors, and a playful tone to characterize her artwork while tackling personal, social and universal themes including love/hate, the African American family and culture, and music. Gallery 157 co-owner, her curatorial practice focuses on tactical urbanism, art and placemaking. She will be exhibiting work for our exhibition on Documentation.
"Coming Undone"
Acrylic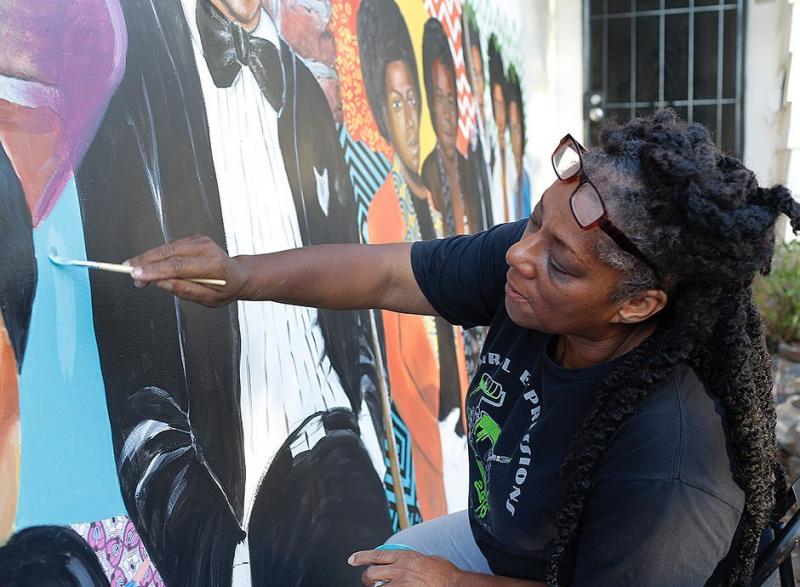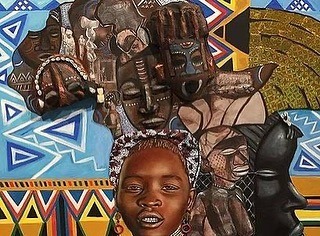 Shonna McDaniels is a visual artist and Founder of the Sojourner Truth Museum. She has over 25 years of community involvement, with various organizations that support the arts through exhibition, artist residences, community activism, community murals and organizing community-based festivals in South Sacramento. She will be exhibiting work for both our Documentation and Racism exhibitions.
"Adeoga Crown of Glory"
Acrylic

Sojoartsmuseum.org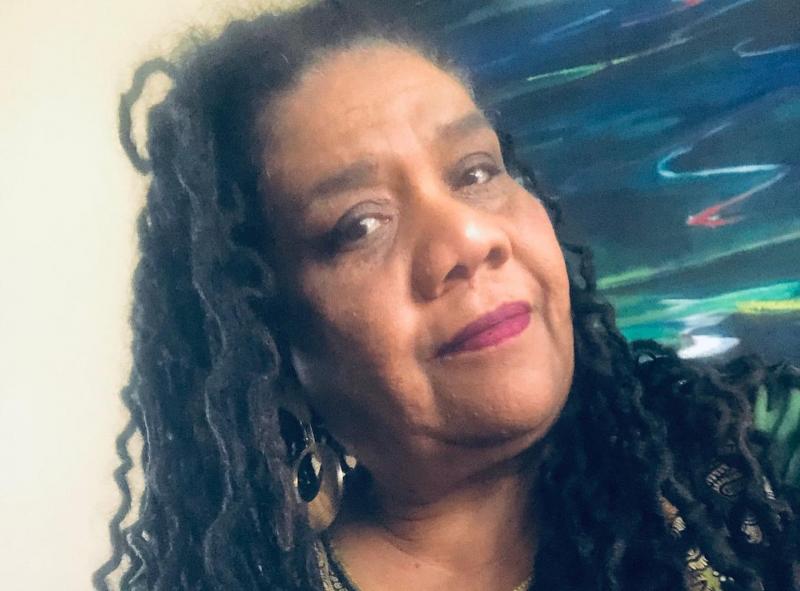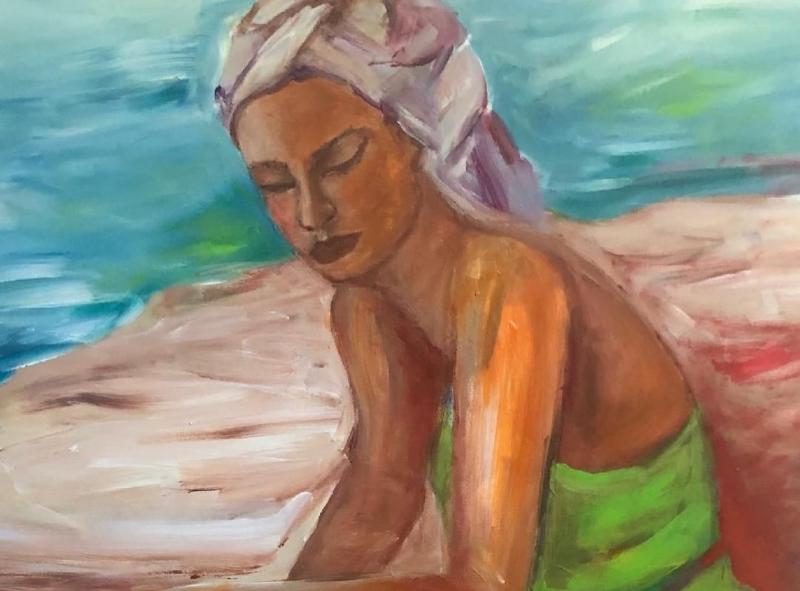 Talver Germany- Miller is a visual artist and co-founder of the Visual Arts Development Project, an Art Service Organization-developing projects as living experiments for sustainable practices and an incubator for personal and collective transformation. She will be exhibiting work for our Racism exhibition.
"Sandy"
Acrylic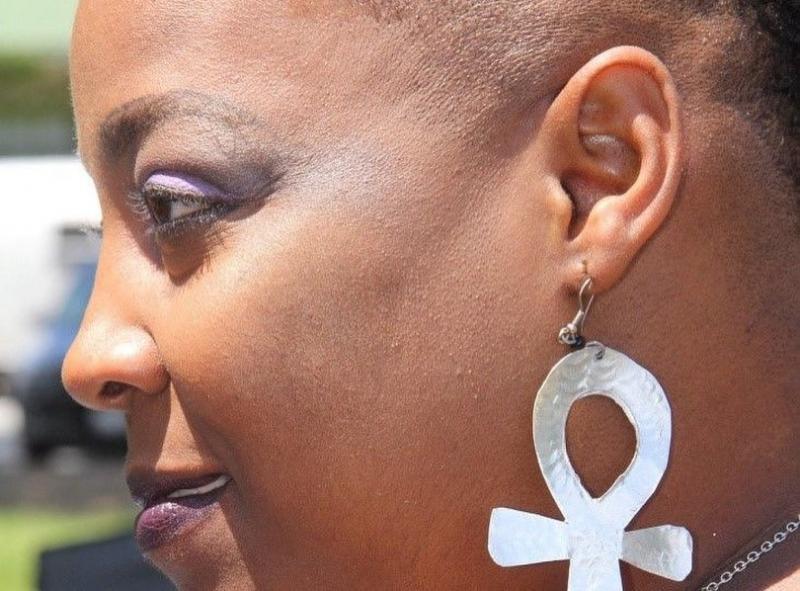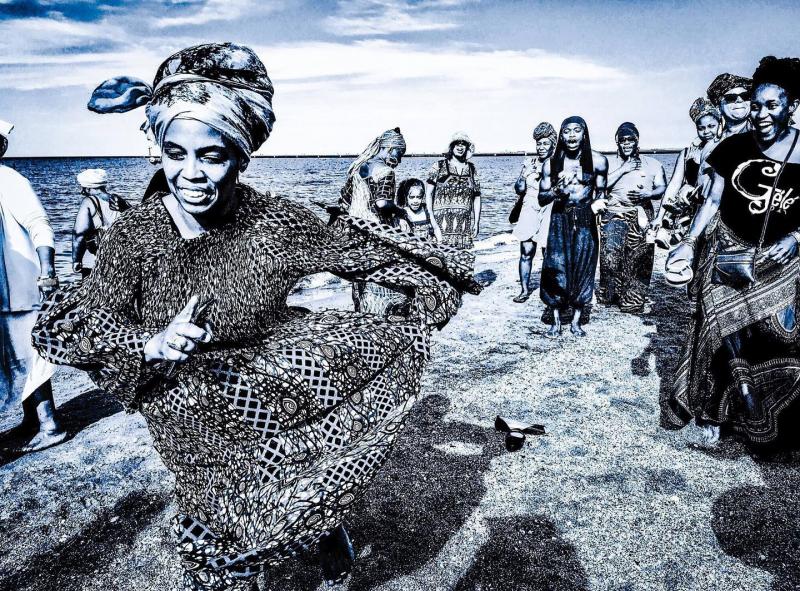 AK Larissa Johnson is a curator and photographer. She is the President of Race to Knowledge and Beyond successor fo her late mother's organization, and founder of the Social Move. She is the curator for Sounding Bronzeville, a gathering space along the Burnham Wildlife Corridor. She will facilitate our Ceremonial Teas workshop and will be exhibiting work for our Spirituality exhibition.
"For the One"
Digital print on canvas
---
JULY 26, 2020
Happy Sunday Folks, the inaugural Evanston Art Center Curatorial Fellowship Instagram takeover continues, with Alpha M Bruton, Chief Curator of @phantomgallerychicago and myself, Adero Knott, founder of @akprostheticsforall and co-curator of the Evanston Art Center Curatorial Fellowship of 2020-2021.
We invite artists, curators, and the Evanston Art Center community to participate in a series of public dialogues.
Questions we want to ask—what ways do artists examine the state of their environment through themes of Racism, Spirituality, Documentation, and Art as Wellness, what is the intersection of art and social justice, how identity and intersectionality affect our lived experiences, as seen in the practice of each artist?
These questions will build as the fellowship continues.
We invite Ervin A Johnson to participate as an emerging artist to bring new perspectives and insight for our Art Talk on Racism.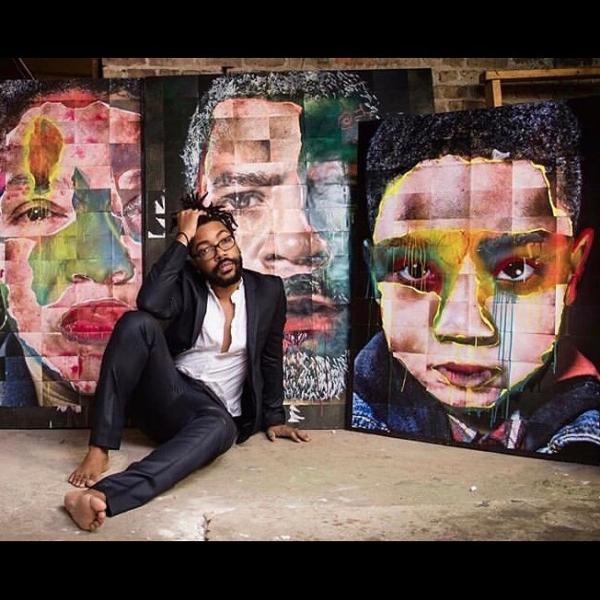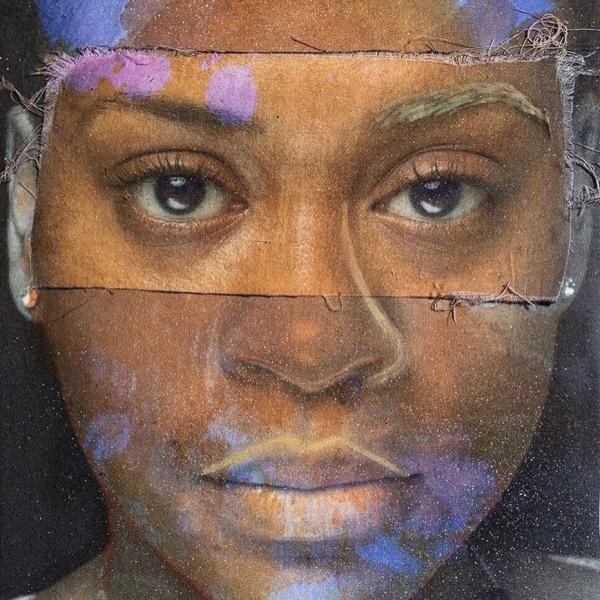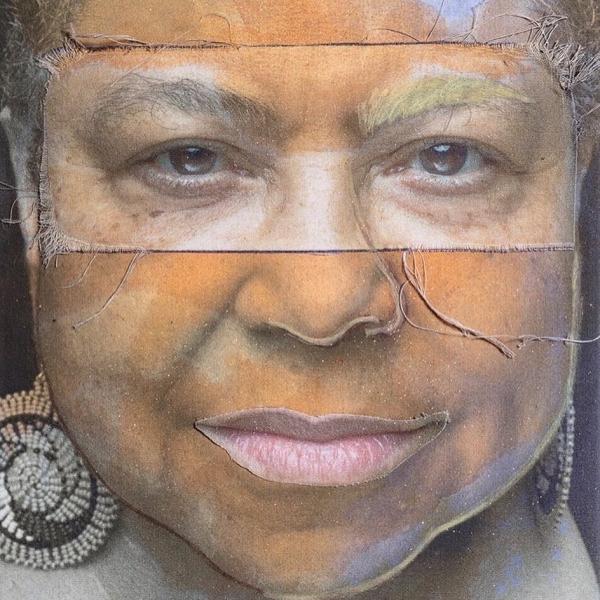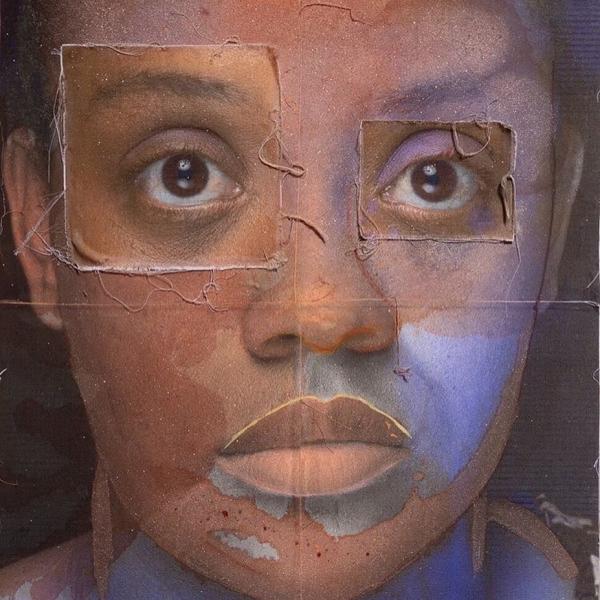 Ervin A. Johnson was born and raised in Chicago, Illinois. After graduating from the University of Illinois- Urbana Champaign with a bachelor's in Rhetoric he began work on his second bachelor's at Columbia College Chicago in photography. Most recently he has completed his MFA in photography at Savannah College of Art and Design. Ervin utilizes photo-based mixed media to reimagine his cultural and racial identity via photography and video. In his most recent body of work, #InHonor, Ervin pays homage to the lives lost to police brutality and racism. He is represented by the Arnika Dawkins Gallery in Atlanta, Georgia.
---
Hi all, Adero Knott here again to highlight another artist a part of the public programming Alpha M Bruton and myself are producing for the inaugural Evanston Art Center Curatorial Fellowship of 2020-2021.
Be it that intersectionality and inclusivity are at the heart of my curatorial practice it's imperative to include intersectional and diverse artists when curating spaces.
Alpha M Bruton and I are delighted to invite Petra Kuppers to be interviewed for our Art Talk on Art as Wellness providing the intergenerational perspective as an established artist.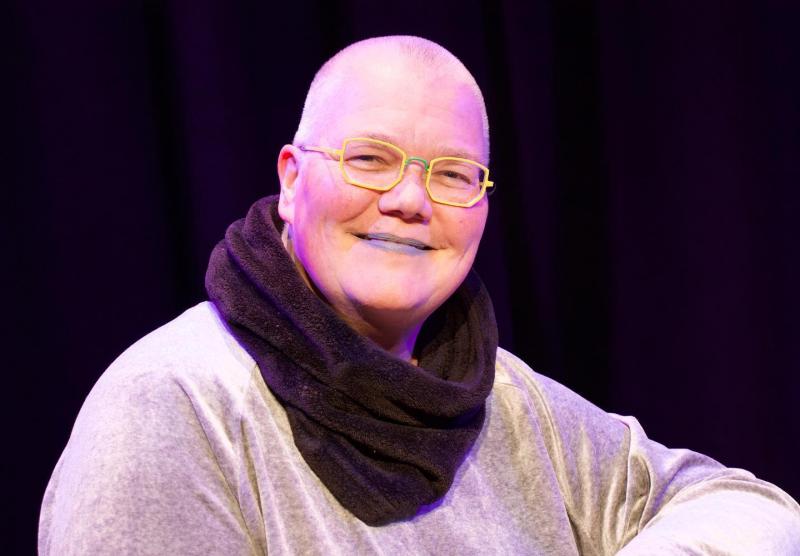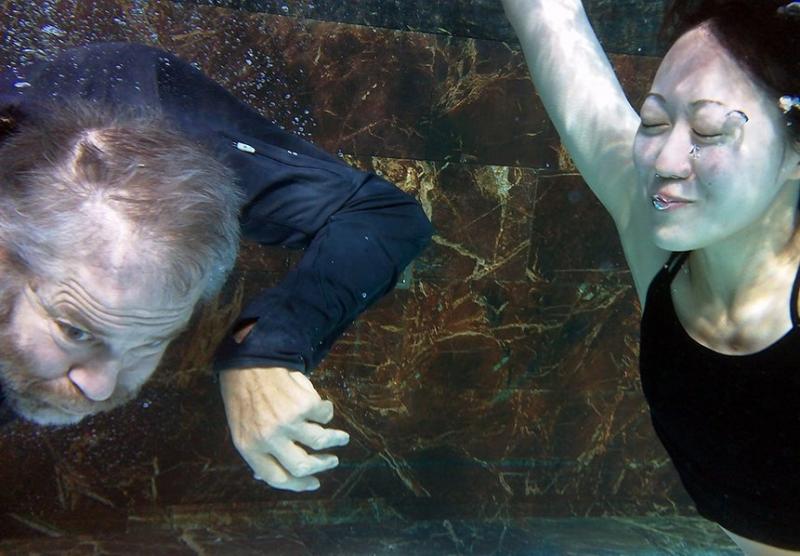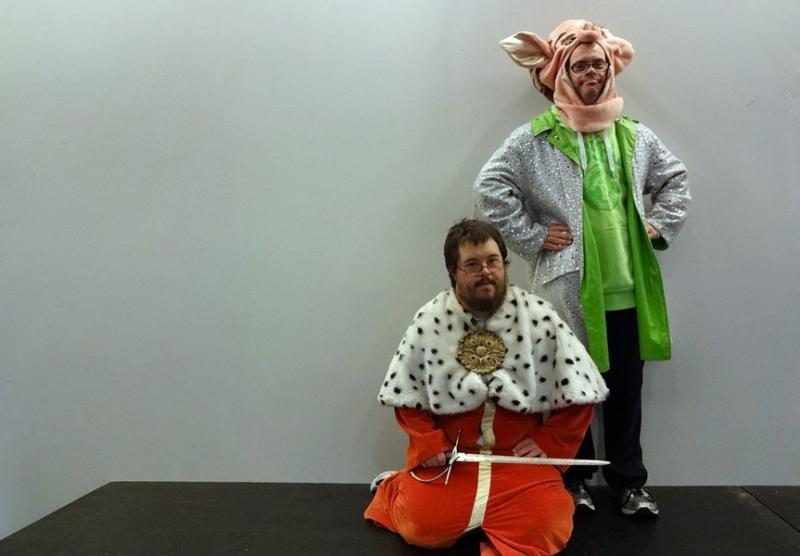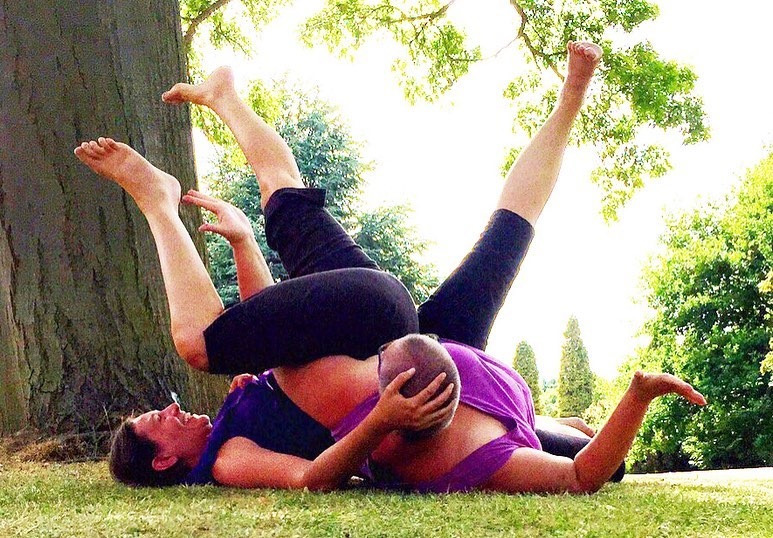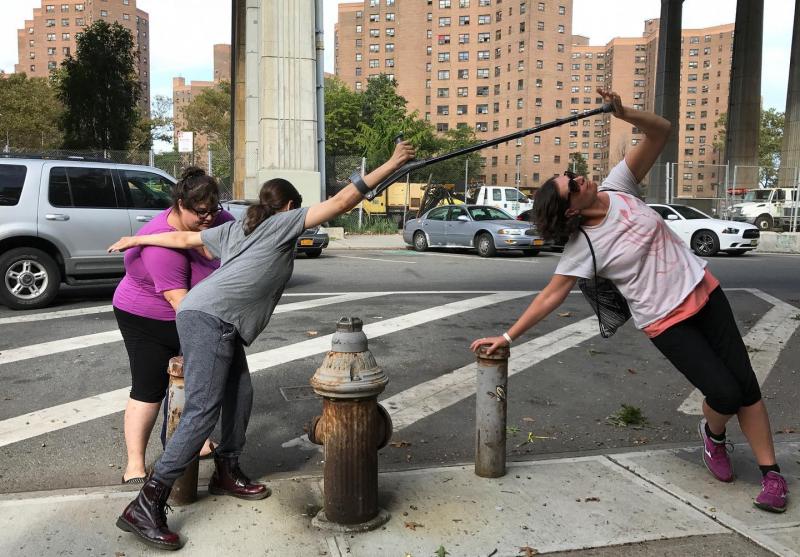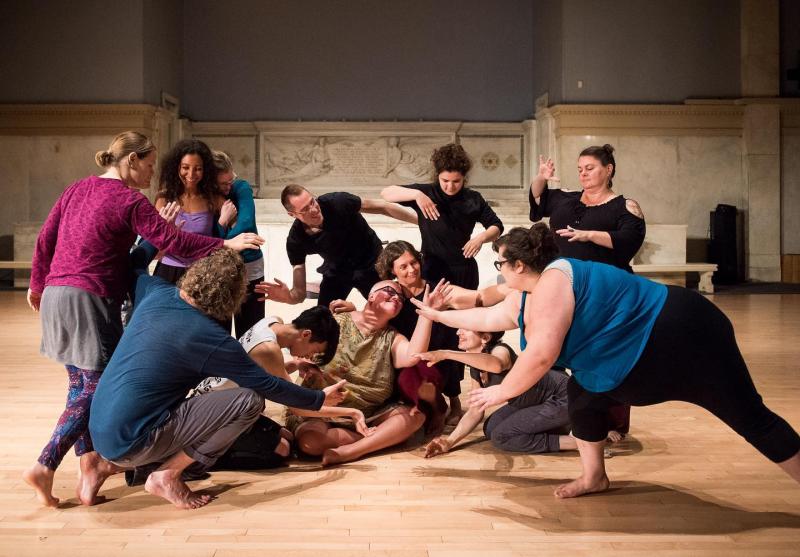 Petra Kuppers is an internationally active disability culture activist, a community performance artist, Artistic Director of The Olimpias performance research collective, and a Professor at the University of Michigan, Ann Arbor. She also teaches on the low-residency MFA in Interdisciplinary Arts at Goddard College.
Petra uses somatic speculative writing and performance practice to engage audiences toward more socially just and enjoyable futures, and she grounds herself and her work in site-specific performance and disability culture methods. She lives in Ypsilanti, Michigan, where she co-creates Turtle Disco, a somatic writing space, with her wife and collaborator, Stephanie Heit.
Image description: Pic 1. Headshot of Petra wearing yellowing rimmed glasses, blue-gray lipstick and a black infinity scarf against a black wall. Pic 2: disabled people going underwater, here with Salamander Project co-founder Neil Marcus and dancer Chia-Yi Seetoo). Pic 3. work with A Different Light theatre company in Christchurch NZ (the kings). Pic 4 shot of my wife, disabled dancer and poet,Stephanie Heit and me in an improvisation on the grounds of Bethlem Royal Hospital, London (i.e. the original Bedlam, the psych hospital), of the Asylum Project. Pic 5 First one, whole group: The Asylum Project in Judson Church, as part of Movement Research: a group of disabled and non-disabled people moving together, creating spirals and care lines. Pic 6 (also from The Asylum Project) a group of disabled people in the streets of NYC, taking pleasure in exploring movement patterns and intervening in rhythms.