Anne Guitteau, our second SHAPE OF NOW Artist-in-Resident, collaborates with Katrin Schnabl building a multi-dimensional knitted environment. Using discarded plastic that has been carefully cut and repurposed into yarn, the traditional craft of knitting becomes the vehicle for a conceptual exploration of space, environment and body. Having both independently knitted with plastic before, this residency provides a unique opportunity for a larger-scaled investigation.
Read David Cai's interview with Anne Guitteau below. Learn more about the SHAPE OF NOW residency HERE.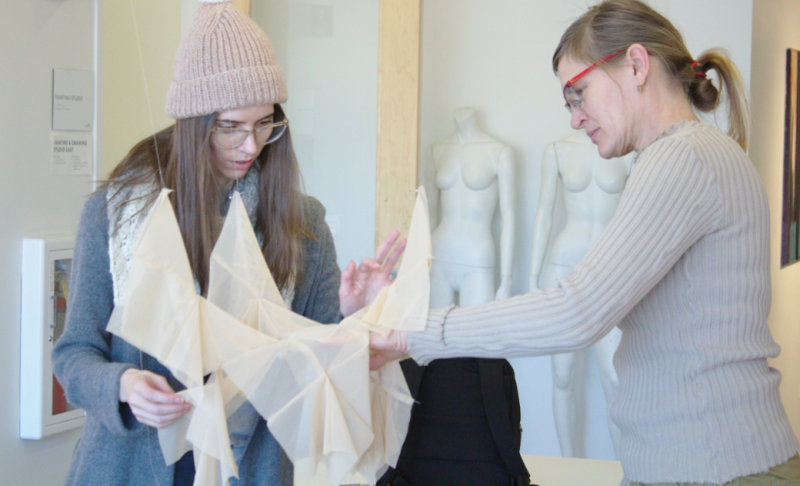 David Cai: What was your inspiration for creating this art piece?
Anne Guitteau: In part with another woman, Katrin Schnabl, who I am working with, we both come from a knitting background. I do a lot of traditional knitting and large scale sculptural works. Katrin has also done a lot of sculptural work. So we combined forces and wanted to work with gyroids, which are theses 3 dimensional shapes over there [taped onto the gallery wall]. We want to recreate them with knitting as the vehicle to show them, which is both of our strong points.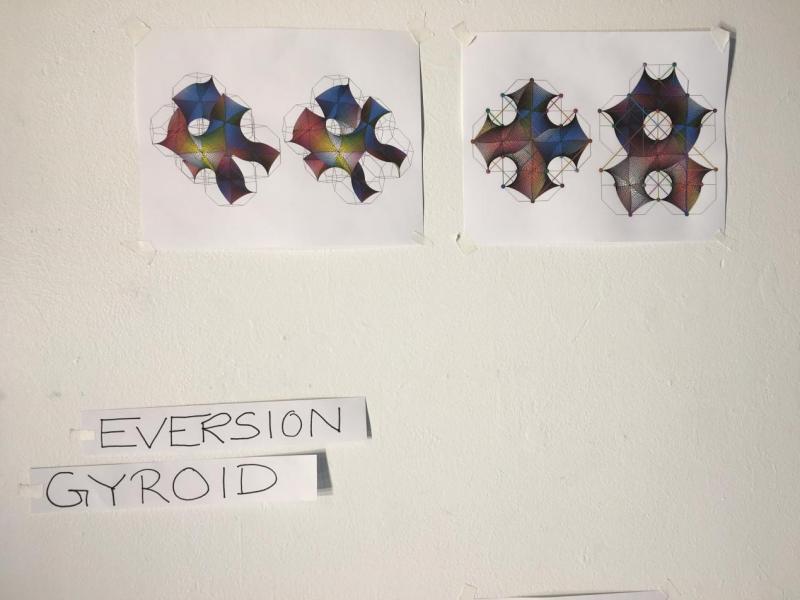 DC: How long have you been working with plastic?
AG: I have been working with plastic for probably 7 or 8 years. I started working with plastic in college because it was cheap. I would cut it up and make big sculptures out of it. Then I would cut up trash bags and I would knit them into big shapes.
DC: What other medium do you enjoy working with?
AG: I do all types of knitting. Everything I do is knitting. But I do a lot of traditional knitting like knitting sweaters and also making objects and sculptures.
DC: Do you have any advice for aspiring artists or artists who wish to work with a similar medium?
AG: Experiment a lot. I went to school for fashion and found that knitting is what I really enjoyed. So once I found knitting, I experimented with all kinds of sculptures to objects to everything I can get my hands on within knitting as a foundation.