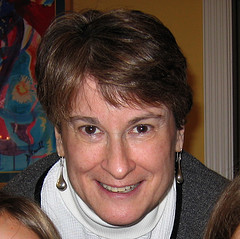 Nina M. Bunin was an inspiring artist, whose work reflected the type of person she was: strong, creative and multi-dimensional. Nina passed away on November 14, 2011 after a long journey with Chronic Fatigue Syndrome, and a devastating battle with Ovarian Cancer. 
In honor of Nina, her family has established a scholarship fund at the Evanston Art Center to generously provide financial support to need-based students taking classes at the art center. The Nina M. Bunin Scholarship Fund will offer three scholarships per year: one to a child 5-15; one to a senior 65+; and one to a student in the painting and drawing program.
Nina described art as "her way of living". She did not let her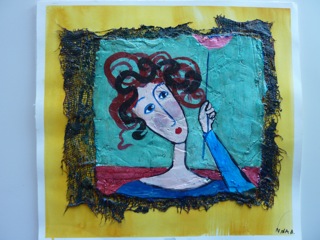 illness stop her from doing what she loved, and now this need-based scholarship fund set up in her name will allow others to be able to do what they love as well. The Nina M. Bunin Scholarship Fund exists to honor the memory of Nina, her life, and her passion and dedication to the arts, as well as to raise money to provide opportunities for students to participate in our educational programs.
As Nina would say, "each and every person is an artist; they just need to tap into that creative space in their soul".