Date:
Friday, June 15, 2012 -

6:00pm

to

9:00pm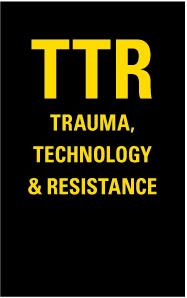 First in the series of programs: Friday, June 15, 6 - 9 pm. In the coming year, the Evanston Art Center plans to present several educational programs designed to engage the audience in conversations about contemporary art, social practice, and other topics relevant to our communities. We encourage you to join us.
Program hosted by the Evanston Art Center, 2603 Sheridan Road, Evanston, IL (847) 475-5300
TRAUMA, TECHNOLOGY, & RESISTANCE:
A Three-Month Series of Art, Dialogue, and Action Nights of Insight
The first quarter of 2012 has witnessed a number of innovative uses of new media technologies to address a number of important human rights struggles. The most remarkable has been the campaign of a well funded US based non-profit organization named Invisible Children to build public support for the capture of Joseph Kony the leader of the Lord's Resistance Army, a Christian rightwing Fundamentalist Guerrilla group notorious for war crimes including the kidnapping and brainwashing of children and young adults in Uganda. Social media has also played a significant role in the campaign to address the murder of Trayvon Martin, an unarmed 17 year old African American boy by George Zimmerman, a community watch leader in a gated neighborhood in Sanford, Florida. Racial Justice advocates have also used new technologies to address the brutal murder of Shaima Alawadi, a 32 year old Iraqi immigrant woman within her own home in San Diego, California. Finally, international human rights advocates have attempted to publicize the plight of Yemeni Journalist Abdulelah Haider Shayne who has remained a political prisoner in Yemen because of the direct intervention of the United States.
Insight Arts is assembling an impressive collection of diverse artists, intellectuals, activists and journalists to reflect on these four intersections of new media and human rights struggles. The Evanston Art Center is proud to host the third iteration of Trauma, Technology, & Resistance for the Rogers Park/Humboldt Park-based collective Insight Arts.
http://blog.insightartsliberation.org/2012/04/04/nights-of-insight--frid...