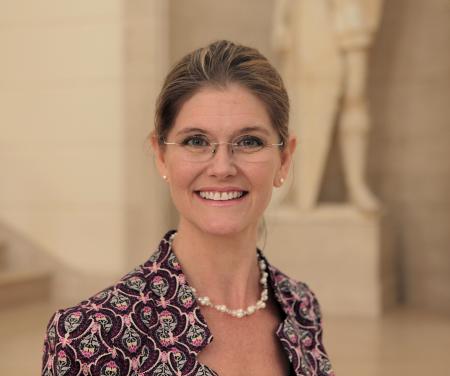 On Sunday, April 23 at 3pm, join us for a hybrid lecture, "Echoes: Contemporary Trends in Printmaking" featuring Debora Wood. RSVP today.
This lecture is a part of the ongoing EAC series, "In Focus." "In Focus" features a variety of talks and presentations by ​artists, art professionals, historians and more!
Beginning in the 1960s, artists engaged in printmaking shifted away from autographic mark making and craftwork, toward critiquing methods of representation, communication, commerce, and society itself. They embraced a diverse range of unorthodox processes, many of which came about by placing concept before technique, breaking down boundaries between mediums. Six decades later in a media-saturated and digitally-interconnected present, many artists are returning to traditional print processes and hand-crafted matrices to create biting and beautiful commentary. Presenting a wide range of contemporary artists and their ideas, this talk surveys the recent trajectory and prolific use of printed art.
ABOUT THE SPEAKER
Debora Wood is a curator and writer specializing in modern and contemporary works on paper, and vice-president of Print Council of America. Her recent publications include "Studies in Perception I (Alpha Serendipity)" in Coded: Art Enters the Computer Age, 1952–1982 (LACMA 2023), "What is an Original Print? The Evolution of a Definition" in the scholarly, international journal Print Quarterly (September 2022), and entries for Renaissance Invention: Stradanus's Nova Reperta (Newberry 2020) and Matisse: Paintings, Works on Paper, Sculptures, and Textiles at the Art Institute of Chicago (2019). Educated at Cornell University and the University of Wisconsin–Madison, she has held positions at the Art Institute of Chicago and the Mary and Leigh Block Museum of Art at Northwestern University.
ABOUT THE EVENT
This hybrid presentation will be held in-person at the Evanston Art Center and virtually via zoom.
Registration required. RSVP today.