Daniel Josh, "Spiked."
What kind of artworks are Illinois artists producing? It's a relevant question, since the city of Evanston recently hosted the ninth iteration of the One State Together in the Arts conference, a biennial event bringing together creative and art professionals from around Illinois. The conversation continues at the Evanston Art Center (EAC) with an aptly titled exhibition, "Works from around our State."  
Harold Bauer, a Trustee and student at the EAC, came up with the idea of showcasing artists from around the state. Then, the EAC contacted Illinois-based universities, each of which selected two faculty members and two students to participate in the exhibition. Contributors hail from a dozen universities, from Knox College to Lake Forest College. Cara Feeney, curator of the show, explained the focus was to open up the exhibition to universities outside Chicago. "It just seemed a little bit more interesting to have these artists that we don't know and bring them into our community here," she added.  
Universities elicit curiosity, risk and experimentation—qualities that emanate from many of the 2D and 3D works on show. Take Daniel Josh's "Spiked." From afar, this piece resembles a sculptural version of an eyeball. Drawing near, viewers delight in its voyeuristic and narcissistic qualities. A small, central opening tacitly encourages visitors to peer inside, much like a kaleidoscope. Instead of an array of colors and shapes, visitors are greeted with a small reflection of themselves at eye level.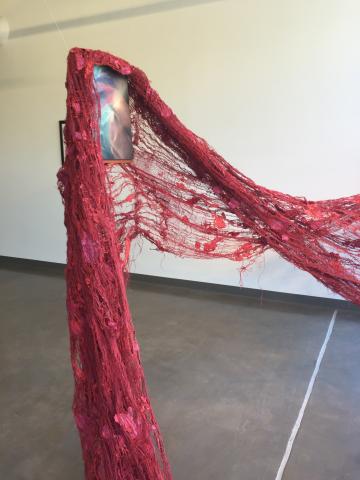 Tim Lowly and Nnenna Okore, "La Hilandera." 
One of the joys of the show is Tim Lowly and Nnenna Okore's installation, "La Hilandera." When approaching this collaborative piece, visitors see a large red fabric loosely hung between two walls. Visitors can step into the fractioned off space, and they should. It is here that the drapery feels like two encapsulating arms; an elegant painting by Lowly is also revealed, an image of his daughter. Together, the drapery and painting create a thoughtful, contemplative space—making it difficult to leave. But there is still more to see.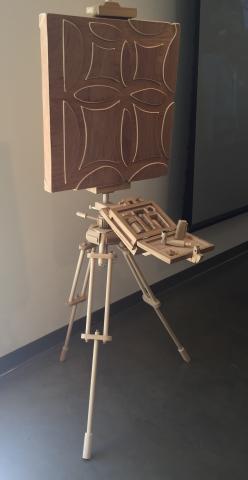 Michael Rae, "Pleasure Wood."
Michael Rae's "Pleasure Wood" is another notable piece. This wooden sculpture, impressive for its precision and attention to detail, reveals a canvas on an easel with accompanying painterly tools. The choice of medium portrays traditional artist materials seemingly frozen in time. Viewing this piece through a nostalgic lens is appropriate, as artists and creatives turn to non-traditional media, such as software code, to create art today.
"Works from around our State" successfully achieves what it set out to do: the amalgamation of works on show reveal the many different media and themes artists in Illinois are pursuing today. There is not one definitive art form or subject that overwhelms, which is what keeps the show interesting, fun and enlightening.  
"Works from around our State" is on show at the Evanston Art Center through November 11.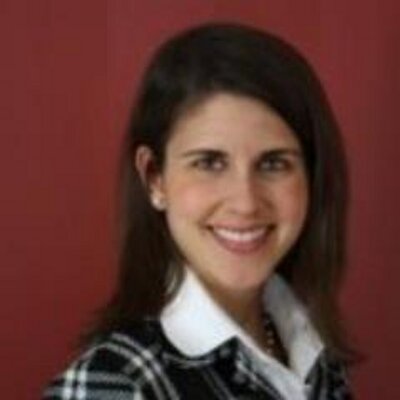 Amy Haddad is a Chicago-based freelance art writer and blogger. She contributes articles to 
Scultpure Magazine, Create Hub, Newcity and the Evanston Art Center.
She has a personal art blog, 
Art Diversions
, and tweets about art 
@amymhaddad
.
Blog Image