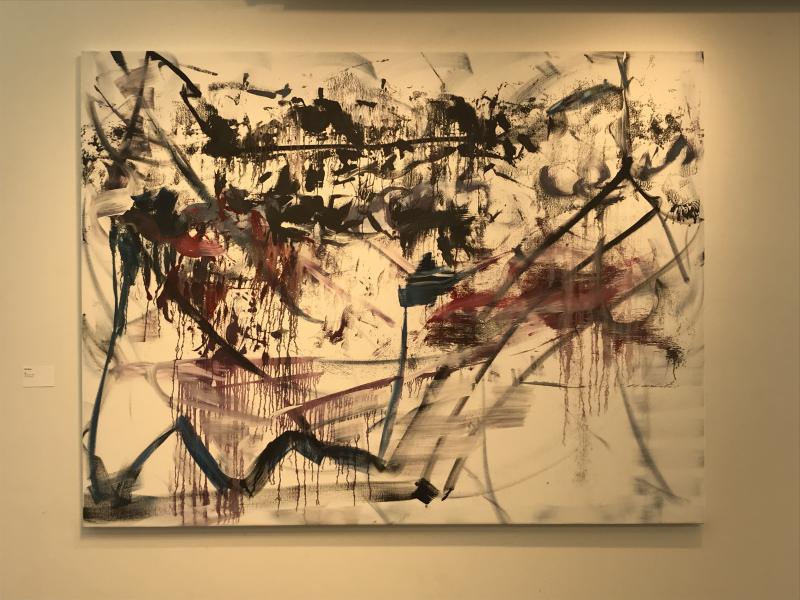 Olea Nova's series of abstract paintings are currently hanging in the Art Center. These uniformly large canvases each display similarly simple color schemes but create a diverse group of compositions.
"Moments" is a beautifully orchestrated array of line and color that communicates so much movement. The ebb and flow of the composition carries the eye from the focal point of dense, dark paint, to the outskirts of the canvas that give a feeling of whipsiness.
"Air" contains a similar focal point and color scheme. This piece, however, has a sense of weight provided by the harsh lines and paint drips that pull the viewer's gaze down to the base of the composition. Overall, this series has a cohesive sense of character that is accentuated in each of the individual pieces.