We will miss our EAC Intern Jack, as he travels back to his home in Changchun, Jilin, China! We wish Jack the best of luck as he continues his journey! Below he writes about his last day at the EAC:
It's my last workday and I really treasure the last few hours in Evanston Art Center. It's really a good place and I do enjoy those unforgettable days! I'll never forget the working skills that I've gained here and I'll also never forget those impressive artworks.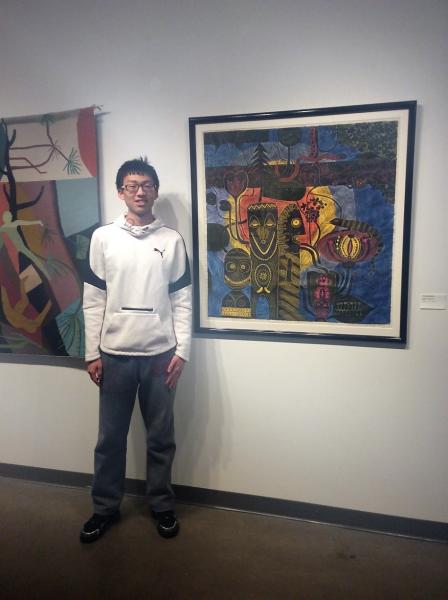 It's my favorite artwork. The artist uses different simple shapes to create a complex painting, which is awesome. And it may tell us a story. I can read it from the faces of the characters in the painting.
I also like these small pieces. They are so cute! Although they are small, they include many interesting details.
I have to say goodbye to Evanston Art Center. Thank you for giving me the chance to work here. I really enjoyed myself!