Edwin, one of our EAC Interns, writes about his first day at the Evanston Art Center, and his favorite artwork on display in the gallery:
When I stepped into the building as an intern for EAC, I saw the many pieces of artwork that were being displayed on the first floor. As I approached the second floor of the building, I saw more and more paintings.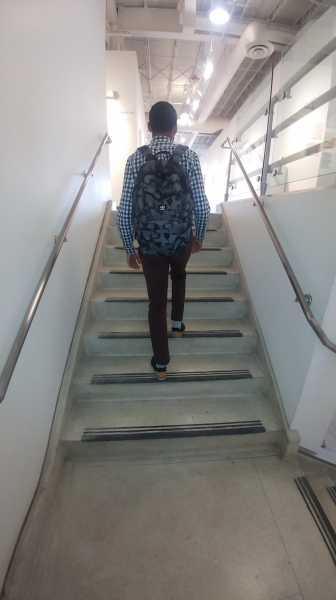 There was this one painting that stood out to me the most which was a painting with a different style from the others. This was a painting of Roberta Malkin. The painting had portraits of three human figures with each having different skin colors. The middle human figure was man that had a yellow skin color. This man was wearing a chain that was labeled love. Roberta Malkin uses abstract patterns to tie her various elements. Those connect the figures to each other and to the viewers.
Blog Image