Andrea, our newest EAC Intern, writes about her favorite artworks on display in the current Evanston Made exhibition in our First Floor Gallery. Evanston Made runs throughout the month of June. Learn more here: https://www.evanstonartcenter.org/exhibitions/evanston-made-1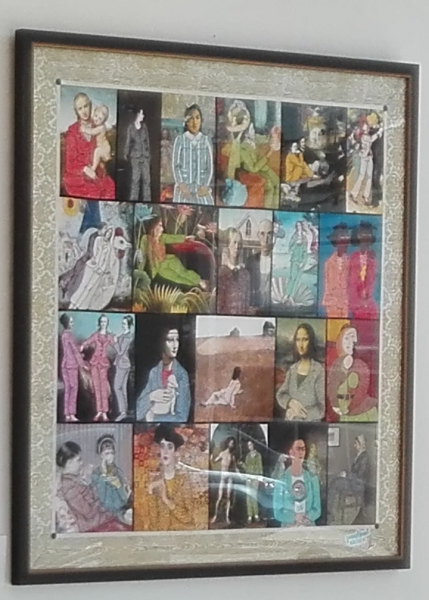 PANTSUIT NATION II by Melanie Deal
Collage of 21 customized images from outstanding paintings throughout the art history, where women were portrayed. With the tittle Pantsuit Nation II, the artist refers to on going female movement, which fights for a more equitable and engaged democracy. Remembering us, that every woman has been important, although they hace been consideres simple beauty objects. The collage shows the continuous fight, wearing a pantsuit on each portrait, to recognize as a symbol of power, which they never had in their lives.
It should be noted, that part from the tittle's typography is used from the famous videogame Street Fighter II, doing similarity in this case to a woman warrior.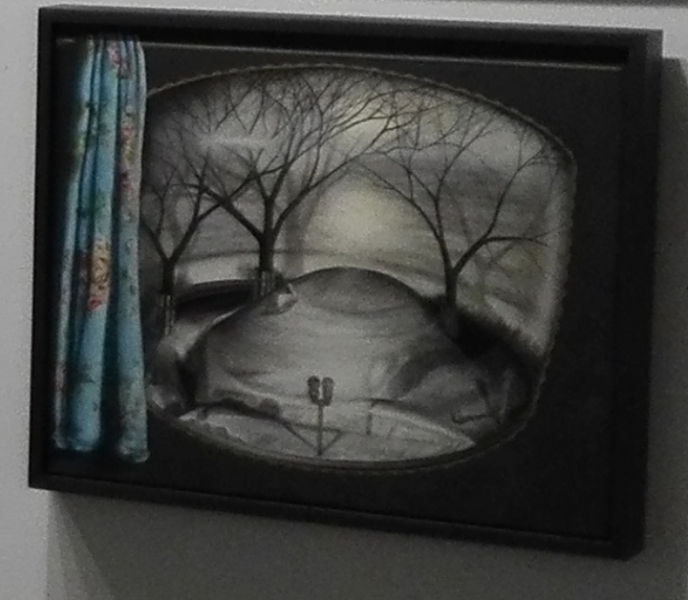 WHAT COMES NEXT by Mark Bowers
Small picture that open your vision to outward twice times. First, a colorful curtain pulled back on left, which is drawing in detail and delicately. After this, a shape of glasses lens is framing an urban landscape, which shows the sadness of the grey winter. The scene is singular; trees seem to be on stage because their shadow is reflected at the bottom. The landscape is closed like in an urn, quiescent and motionless. It gives us the same feeling when you lean out the window in winter, and nothing success outside. Life is indoors and ourselves.
Posted By
Andrea Carri├│n