Interview with Evanston Art Center Figure Sculpture Student: Boruch Lev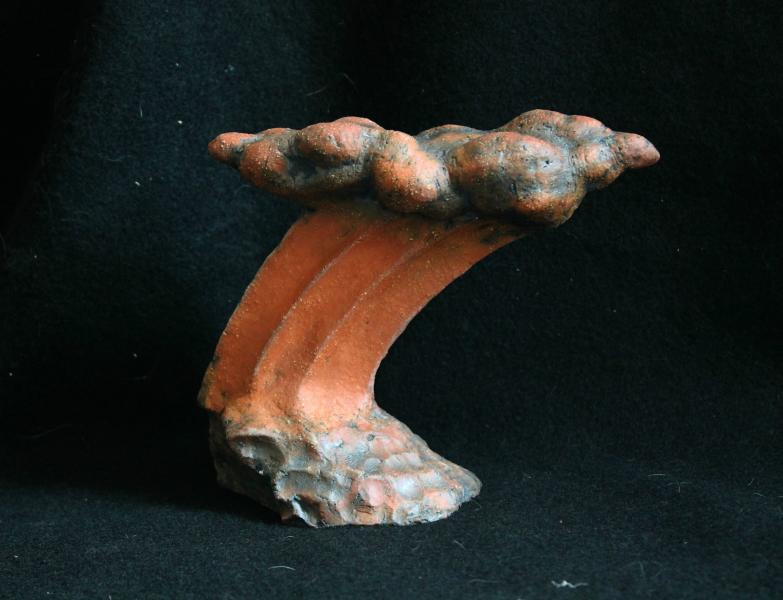 Above Image: Boruch Lev, "Rainbow and a Cloud"
Did you grow up making art? When you were a child, did you consider a career as an artist?
Well, yes. What is the essence of making art? It's to be creative. And I was creative climbing trees, shooting a slingshot, working with colored clay and reading lots of books. As a reference for my sculpture projects I also used images from books. Did I think to be an artist? No. I was a bit upset about my future. I was thinking that there is no way I can read all of the books I wanted. In real life I became a structural engineer, and I was working in building design most of my life. I'm glad to be back to myself.
What inspires you as an artist?
Where do our ideas come from? With me it's kind of a mystery. I've said mystery, because it happens that something blows up your mind, something really interesting that often doesn't have a straight connection to your reality.I try to make a quick sketch or a note before it fades. If it's a commission, I work out a few ideas within given guidelines and it's also very interesting process. Each project is a statement; at least it should be a statement. Obviously, being in art environment may help to generate ideas as well. 
What is your favorite piece of art that you have created?
I have more than one or two. I love my "Rainbow and a Cloud." It's a small piece - it's a tiny representation of the whole world. You know, you can see a lot in a drop of water. One of the inspirations to this piece is David's Psalm 19, "Day to day speech streams forth, night to night expresses knowledge. There no utterance, there no words; their vice is inaudible." I love my "Fish in Oil." It's a relief that belongs to my "Absurd Diary" series. And my first piece I've made here, 15 years ago. 
Tell us more about your piece, Search of the Center of the Universe, that was accepted to the Beijing International Art Biennale. Will you be traveling to China to see it installed?
I didn't travel to China this time. I've written detailed installation instructions, and it was supposed to be assembled and hanged at the National Art Museum of China in Beijing. My younger son and I used to watch a starry sky and listen to Stephen Hawking together a lot. It was Sasha's passion, and I shared his curiosity. This wonder brought me to this project. Neither Sasha nor I we were able to fully understand modern astrophysics theories, so, for the rest, I used my imagination.
I like to look at this piece from a more general point of view as well. It's a process of solving a puzzle. Including the puzzle of the world where we all live and the one which is within me. I can see fragments. And if we will solve those we should clearly see how all of us and everything around is connected.
You've been taking classes at the EAC for several years. What do you love about EAC that brings you back each term?
I took my first class with gift instructor Sheila Ottinger in the summer of 2004 and from that time on, I'm here in the Evanston Art Center at least once a week. For many years I was a part and in some way I'm still a part of the Friday sculpture class. I was fortunate to work side-to-side to Sueko Kawamuro, a great sculptor with delicate taste and a sharp eye. My sculpture stand was next to Lucia Miller's stand, and our conversations and her friendship were very important for me. Tuesday night I'm here and this is a place where I work on my figure sculpture. The Evanston Art Center is growing in terms of variety of classes in all thinkable directions of art. I like an atmosphere of the art classes. My roots as an artist are in the Evanston Art Center.
Besides sculpture, what other creative pursuits do you do?
I've always sculpted from scratch, with no preliminary sketching. A few years ago I took Sarah's Kaiser drawing class to improve my drawing and and my sculpture. Now I sketch mostly with charcoal, and not only as a sketch for my sculpture. It became one of the directions of my work. Lately I even printed a limited edition of my sketches and it was successful. Someday I may come to colors. So far I tend to be monochromatic - getting to the essence, ignoring colors.
---
ABOUT CONCENTRICS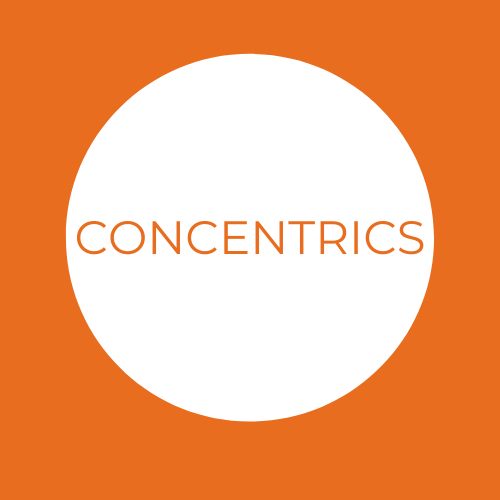 Concentrics is a quarterly interview series featuring EAC Exhibiting Artists, Faculty Members, Board Members and Students.
Find out how our faculty and board members started at EAC and why our students love it here.  We want to give you a look into the community that makes up the Evanston Art Center!