SOCIETY!
Artwork-in-Residence Program 
Evanston Art Center, June 2016 – April, 2017
DAVID KHAN-GIORDANO | APRIL 1 - 28, 2017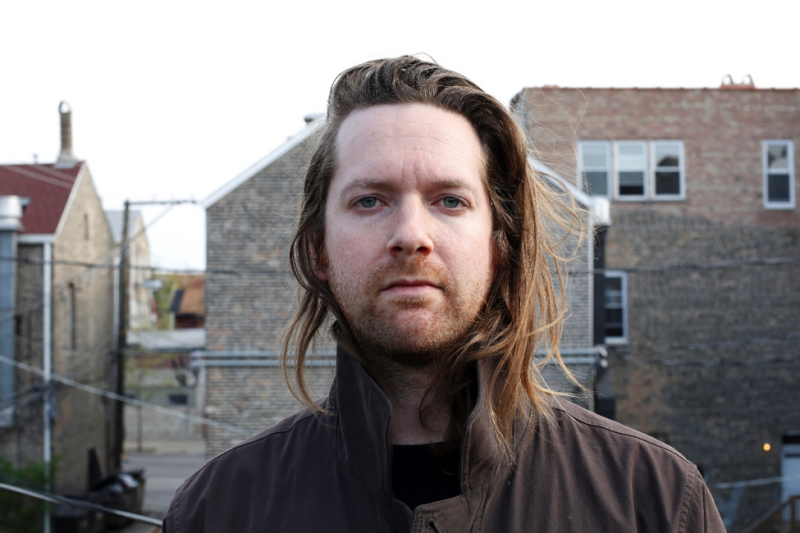 The Evanston Art Center (EAC) is pleased to announce its sixth Society! artist resident, David Khan-Giordano, who will occupy the upstairs gallery at the Art Center from April 1 – 28, 2017. Khan-Giordano lives in Chicago and works, often and intensely, with other artists. As a matter of fact, the artist is involved with planes of inscription below ground that lead to forms of  accompaniment and co-writing.
Khan-Giordano's upcoming residency is a self-described super-commentary. According to the artist, "This super-commentary is like a porridge made one part allergen to two parts suspicion about behavior and its representations. In other words, I am trying to describe a story of information [...] To describe this story to a child, to give that child this gift of a description beyond, and to call that art—Unfortunately, I am too disturbed for that most generous version of art."
This work oscillates between a display, a thought-form, and an organ.
Giordano has exhibited in group exhibitions extensively throughout the US and the United Kingdom. His work has been shown at Regards Gallery, Reva and David Logan Center for the Arts, Walter Phillips Gallery, and the Slade School of Fine Arts, among others. Alongside his own art practice, Giordano is employed as a typographer and editorial designer and has worked with the Open Practice Committee, Logan Center Exhibitions, and The Renaissance Society.
------------
Society! Schedule
June 2 - June 30, 2016: Pedro Vélez
August 2 - September 11, 2016: Joseph G. Cruz
October 2 - October 30, 2016: Kirsten Leenaars
November 6 - November 27: Judith Brotman
March 5 - March 26, 2017: Adriana Kuri Alamillo
April 1 - April 28, 2017: David Khan-Giordano
------------
Program Overview
What if an artist's body of work could exist and develop somewhere in between the studio and the exhibition space? In order to provide artists a semi-public, hybrid work and exhibition space, the Evanston Art Center will launch an inaugural "artwork-in-residence" program. The Evanston Art Center is inviting artists to "move in" to the second floor project space for 4 weeks. There, artists can work on projects-in-progress, experiment with the display of their artwork, host studio visits and engage the community of the Evanston Art Center and the broader art community in the development of their work ways that they see fit. For each artist, this studio/exhibition space is a blank slate, fresh semi-public environment and a temporary platform -- designed for making, showing, thinking, writing, experimenting and talking within a dynamic and thriving creative community. 
In addition, artists are invited to utilize the studios and class offerings at the Evanston Art Center for the duration of their residency.  
Why this program? Many artists, long for a context beyond the confines of the isolation of their studio—or even a studio in the first place—to "test the waters" when developing bodies of work. This program gives artists the chance to use a semi-public hybrid work/gallery space in a way that they see fit—for the production, display and development of their work. There are no "strings attached" in terms of a final product or outcome.
2016-17 Theme: Society! 
How do artists consider, create and critique social fabric? We are looking for artists whose work can be considered under the broad idea of society. Taking this opportunity to create a space for the political, the personal, the imaginary, the speculative and the unregulated, residency artists' will have work that engages, reflects or models society today in myriad ways. 
____
SOCIETY! is curated by Jessica Cochran.
About the Curator
Jessica Cochran is a curator living and working in Chicago. She is currently completing a curatorial fellowship at the Gaylord and Dorothy Donnelley Foundation and her upcoming exhibitions include Roman Susan (Chicago), McCormick Gallery (Chicago), Center for the Book (New York) and the Hyde Park Art Center (Chicago). After seven years spent in academic galleries, she is now a lecturer at the School of the Art Institute of Chicago and the curatorial manager of a growing private collection of contemporary art based in Chicago, Indiana and Palm Springs.
------------
Society! Artists: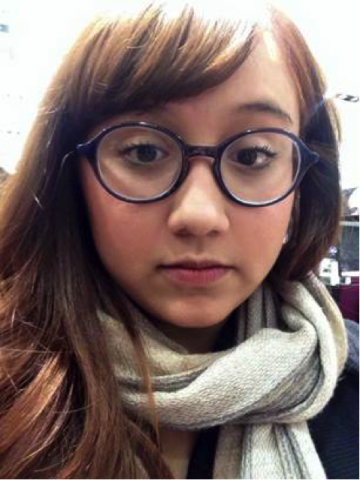 ​
Adriana Kuri Alamillo was born in Mexico City, Mexico in 1993. She holds a Bachelor of Fine Arts with an emphasis in Art History, Theory and Criticism from the School of the Art Institute of Chicago, and works as a Curatorial Assistant for Jessica Cochran Curatorial Projects. Her research and writing practice explores the U.S.-Mexico Border as a physical and conceptual space for creation. She treads the thin line between art and activism, more often than not in both her studio and research. Kuri lives and works in Chicago, Illinois.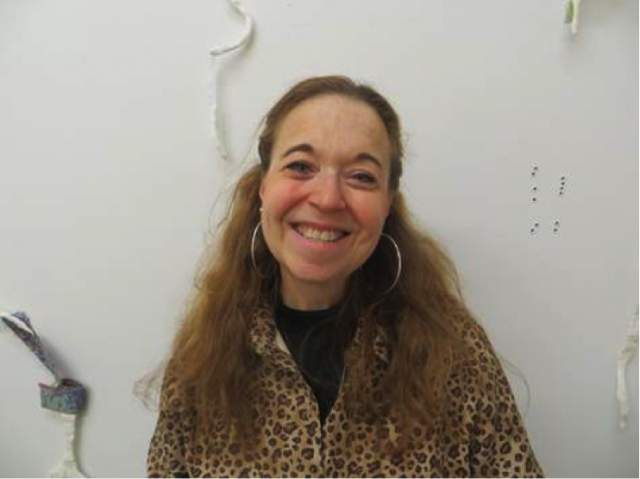 Judith Brotman is an artist and educator from Chicago. Her work has included mixed media installations and theatrical immersive environments which occupy a space between sculpture and drawing.  Recent work also includes language/text based conceptual projects which are meditations on the possibility of transformation. Brotman has exhibited extensively in Chicago and throughout the US.  Her work has been shown at Threewalls, Chicago Cultural Center, Hyde Park Art Center, Gallery 400, Illinois State Museum, NIU Art Gallery, the DeVos Art Museum, Hampshire College, Smart Museum of Art, SOFA Chicago, the Society of Arts & Crafts, Boston, & the Museum of Fine Arts, Boston.  Brotman's work is in the collection of the Illinois State Museum, the Joan Flasch Artists' Book Collection, and the Museum of Fine Arts, Boston. Brotman received her MFA and BFA from the School of the Art Institute of Chicago where she currently teaches. 
​Joseph G. Cruz is a research-driven artist whose practice is fueled by an enthusiasm towards the History and Philosophy of Science. His interdisciplinary work examines how systems of exploration are mediated and then disseminated into the larger culture. Science, technology, media, and other socio-political systems and ideologies are shown to mutually complexify, undermine, reinforce, and otherwise influence one another in what we might call a knowledge-becoming practice.  
Cruz's book titled, "the death of god left the angels in a strange place" (volume 1) was recently published thru Are Not Books & Publishing. He has attended numerous residencies, lectured or paneled on his work at; Kavi Gupta Editions, The School of the Art Institute of Chicago, Slought Foundation, Chicago Artist Coalition; and exhibited nationally with solo exhibitions at Comfort Station, Chicago; Chicago Artist Coalition, Chicago; SUG's at the School of the Art Institute of Chicago; and a solo project at EXPO Art Fair, Chicago. Notable group exhibitions include: Hyde Park Art Center, Illinois; Soap Factory, Minnesota; Phoenix Institute of Contemporary Art, Arizona; Slought Foundation, Pennsylvania; and Cabinet Magazine's Exhibition Space, New York. Cruz recently completed his Master's in Sculpture at The University of Notre Dame with a GLOBES Fellowship in Environment and Society. He received his BFA with an emphasis in Sculpture and Sound at the School of the Art Institute of Chicago.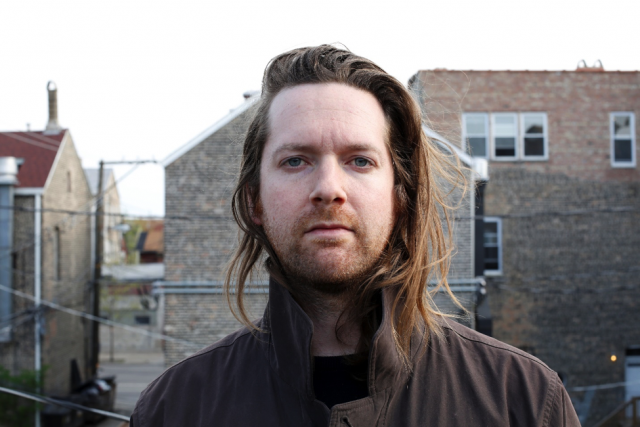 David Khan-Giordano, American (1986, New Britain —), was born to Margaret, a school teacher, and James, a materials manager and bartender. Throughout youth David entertained and confided in Matthew—a sibling. Attending Bristol Public Schools until the age of 18, David went on to complete undergraduate studies at the University of Delaware and graduate studies at the University of Chicago. David works—often and intensely—with other artists in book form. As such, David is involved with planes of inscription, accompaniment, and co-writing. Forthcoming and recent editorial design includes Becky Suss (Institute of Contemporary Art, Philadelphia, 2016); Geof Oppenheimer's Big Boss and the Ecstasy of Pressures (Mary and Leigh Block Museum of Art, 2016); Sara Knox Hunter's There Is Nothing To Divide Us If We Do Not Exist (Dominica, 2016); and Varda Caivano's The Density of the Actions (The Renaissance Society, 2015).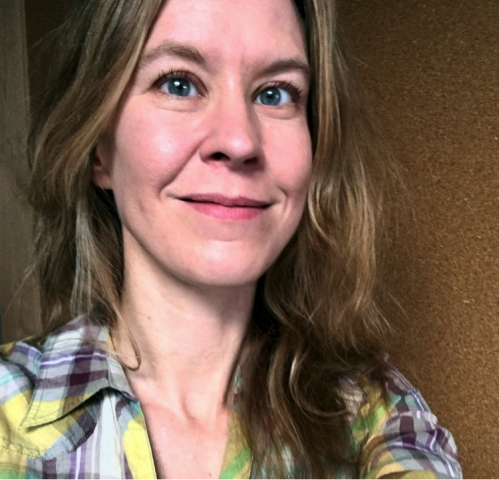 Kirsten Leenaars' creates participatory video and performance based work. In her practice Leenaars engages with specific people and communities. Her work oscillates between fiction and documentation, reinterprets personal stories and reimagines everyday realities through staging, improvisation and iteration. She examines the very nature of our own constructed realities, the stories we tell our selves and the ones we identify with and explores the way we relate to others. Recent projects include producing a series of 3 performances Notes on Empty Chairs, about loss, community and empathy for the Museum of Contemporary Art in Chicago; creating the video #thisistomorrow with Washington DC based performers in response to the deaths of Michael Brown and Eric Garner; and currently producing a new video work about the American Dream and the pursuit of happiness for the Haggerty Museum of Art in Milwaukee. Her work has been shown nationally and internationally, amongst others at: Museo Universitaro del Chopo, Mexico City, DCAC, Washington DC, the Museum of Contemporary Art, Glass Curtain Gallery, Threewalls, Gallery 400, 6018 North, and Elaine L. Jacob Gallery, Detroit, Printed Matter, New York, the Wexner Center, Columbus, and at the Witte de With Center for Contemporary Art, Rotterdam, Kunst Fabrik, Munchen, and Bethanien Haus, Berlin. She recently has been rewarded An Andrew W. Mellon Grant in addition to grants from the Mondrian Foundation, The Propeller Fund, the department of Cultural Affairs, Chicago, the Dutch Art Foundation and multiple cultural grants from the Dutch Consulate in New York. She is an Assistant Professor at the department of Contemporary Practices at SAIC.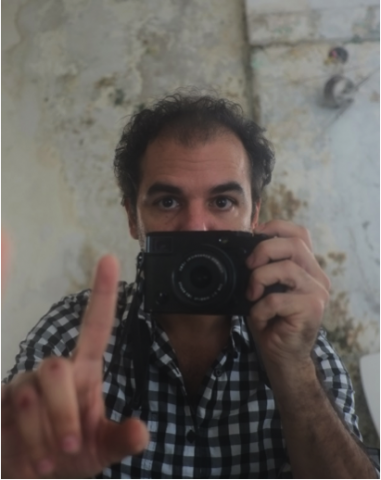 Pedro Vélez (b. 1971) earned his M.F.A at the School of the Art Institute of Chicago, and his B.A in Communications at the Universidad del Sagrado Corazón in Puerto Rico. Pedro Vélez is known for his large paintings and photo collages that use social media references to express hard hitting commentaries on cultural, political and racial issues. Much of Pedro Vélez's work merges his interests in journalism and politics into what he calls "visual essays." During the last year his work has shifted focus into more intimate subject matter. The new work  functions as a fractured narrative in which the dynamics of the personal, platonic and IRL politics are blurred.
 
 His work as both an artist and writer has been discussed in the Chicago Tribune, Chicago Mag, Artforum, LA Times, The Miami Herald among many other publications. For 10 years Pedro Vélez maintained a regular column about the art scenes in San Juan and Chicago for Artnet Magazine. In addition, his writing has been published in Newcity, New Art Examiner and Arte al Día. He was also the controversial editor of the blog El Box Score in San Juan.