Free Film Screenings at the EAC with Craig Harshaw and Insight Arts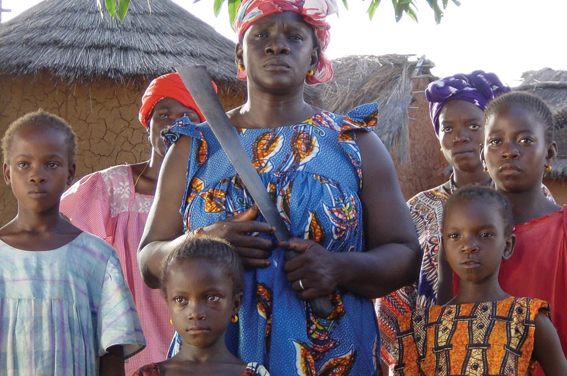 Each decade the British film journal Sight and Sound asks a select group of international film critics to select the greatest films of all time by contributing a list of ten films. The editors collect and tally these lists and publish the results along with each individual critics list. 846 critics from 73 countries contributed top ten lists in 2012 leading to a total of 2,045 films being mentioned. Evanston Arts Center in collaboration with Insight Arts will be offering a special ongoing series of free screenings of films appearing on the 2012 list. Craig Harshaw, Executive Director of Insight Arts and curator of this ongoing series, will provide brief introductions to each film and facilitate after screening audience dialogues.
Craig Harshaw has started a blog to add another level of engagement to this series. Please visit the link below.
https://movingimageinsights.wordpress.com/2015/08/30/the-greatest-films-...
Screenings begin Tuesday nights at 6:30 unless otherwise noted (some longer films will require us to begin at 6 pm). The film screenings are only open to adults 18 and over.
September 27
(Double Feature)
A Day in the Country- Jean Renoir (1936)
France, French with English subtitles. 40 minutes
This short masterpiece by Jean Renoir tells of an outing by a group of people to the countryside. An illicit love blossoms. A remarkable accomplishment left unfinished by Renoir because of the war.
#90 on the Sight and Sound List
Smooth Talk- Joyce Chopra (1985) 
USA, English. 92 minutes
Based on Joyce Carol Oates short story "Where are you Going, Where have you been?" this film contains a remarkable performance by a very young Laura Dern as a Sophomore in high school tempted to begin a sexual relationship with a older man (Treat Williams). 
#894 on the Sight and Sound List
October 4
Millennium Mambo- Hou Hsaio-Hsein (2001) 
Taiwan, France, Mandrian with English subtitles. 119 minutes
A voice off-camera looks back ten years to 2000, when Vicky (Qi Shu) was in an on-again off-again relationship with Hao-Hao. She's young, lovely, and aimless. He's a slacker. Cigarettes and alcohol fuel her nights. We see events from her life told in a fragmented and elliptical fashion. The most controversial film by the great Hou Hsaio-Hsein. 
#588 on the Sight and Sound List
October 11
Madame de…. – Max Ophuls (1953) 
France, Italy. French with English subtitles. 105 minutes
Ophul's masterpiece about the complicated situation that develops when a married bourgeois woman secretly sells her earrings in order to pay off her debts.
#93 on the Sight and Sound List
October 18
Certified Copy- Abbas Kiarostami (2010)
In Tuscany to promote his latest book, a middle-aged British writer meets a French woman who leads him to the village of Lucignano. While there, a chance question reveals something deeper.
October 25
Belle de Jour- Luis Bunuel (1967) 
France, Italy, French, Spanish, Mongolian with English subtitles. 101 minutes
A repressed young bourgeois housewife  (Catherine Denueve) decides to spend her midweek afternoons as a prostitute. This landmark film by the great Bunuel set the course for all his late career films. 
#235 on the Sight and Sound List
November 1
True Heart Susie- D.W. Griffith (1919)
USA, silent. 87 minutes
Susie (a remarkable performance by Lillian Gish), a plain young country girl, secretly loves a neighbor boy, William. She believes in him and sacrifices much of her own happiness to promote his own ambitions, all without his knowledge.
#377 on the Sight and Sound List
November 8
Moolaade- Ousmane Sembene (2004)
Senegal, Burkino Faso, Morocco, Tunisia, Cameroon, France, Bambara, French with English subtitles. 124 minutes
When a woman shelters a group of girls from suffering female genital mutilation, she starts a conflict that tears her village apart. This late masterpiece by the grandfather of African filmmaking, Ousmane Sembene, is one of his most emotionally moving films.
#894 on the Sight and Sound List