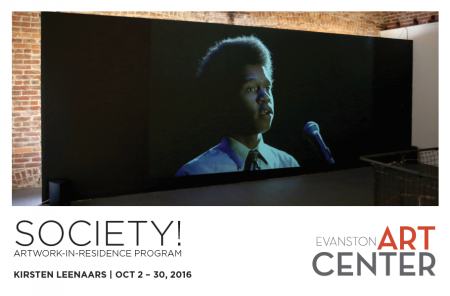 KIRSTEN LEENAARS | OCTOBER 2 - 30, 2016
Within a participatory framework, Leenaars creates video and performance work by engaging with specific people and communities. Her work oscillates between fiction and documentation, reinterprets personal stories and reimagines everyday realities through staging, improvisation and iteration. Leenaars' practice is driven by meeting people in their lived realities. She collects personal stories and creates shared experiences that form the basis of her work. She examines the very nature of our own constructed realities, the stories we tell ourselves and the ones we identify with and explores the way we relate to others. Her artwork aims to ask questions of how we are all connected and engaged in this creative endeavor called being human. 
Leenaars' work has been shown nationally and internationally, amongst others at Museo Universitaro del Chopo, Mexico City, DCAC, Washington DC, the Museum of Contemporary Art, Glass Curtain Gallery, Threewalls, Gallery 400, 6018 North, and Elaine L. Jacob Gallery, Detroit, Printed Matter, New York, the Wexner Center, Columbus, and at the Witte de With Center for Contemporary Art, Rotterdam.
RELATED EVENTS
Closing Reception
Friday, November 4, 6-8PM
Gallery Hours
Monday - Thursday: 9 am - 9 pm

Friday: 9 am - 5 pm

Saturday and Sunday: 9 am - 4 pm
Galleries are handicapped accessible.

Exhibitions are free and open to the public.