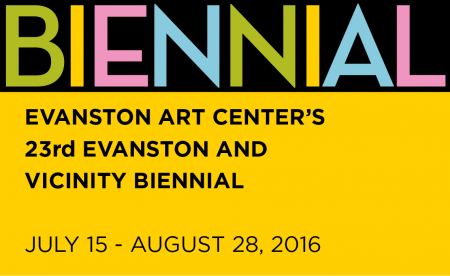 On view July 15 - August 28, 2016
Opening Reception: Friday July 15, 6-8pm
The Evanston Art Center Biennial is one of the Midwest's largest and most prestigious juried exhibitions. 2016 curators include Lela Hersh, President of Museum and Fine Arts Consulting and Lecturer in the Graduate Department of Arts Administration and Policy at School of the Art Institute of Chicago, Monique Meloche, Owner, Monique Meloche Gallery and Lorelei Stewart, Director, Gallery 400 at University of Illinois at Chicago. 
Gallery Hours
Monday - Thursday: 9 am - 9 pm

Friday: 9 am - 5 pm

Saturday and Sunday: 9 am - 4 pm
Galleries are handicapped accessible.

Exhibitions are free and open to the public.