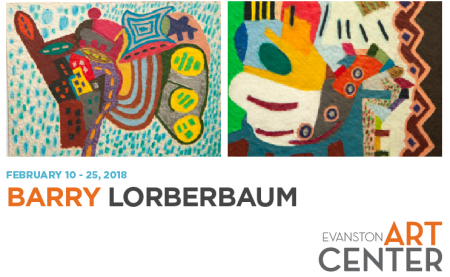 BARRY LORBERBAUM
February 10 - 25, 2018
Opening Reception: Sunday, February 11 from 1 - 4pm
Bio
Born: Milwaukee, Wisconsin 1954
B.S. B.A.: 2003, DeVry University (Main Campus)
Unemployed/able
Mentors: None
Heros: None
Hated reading as a child
Hated reading as an adult
Hated his father
Divorced
Likes dogs
Drives slowly
Hemlock society member
Writes poetry
Never published
Rarely read
Credits his success as a failure to a heartbeat and a brain.
Artist Statement
everything starts with anger frustration pain and disgust 
I am an optimist 
Gallery Hours
Monday - Thursday: 9 am - 9 pm
Friday: 9 am - 5 pm
Saturday and Sunday: 9 am - 4 pm
Galleries are handicapped accessible.
Exhibitions are free and open to the public.
Date:
Saturday, February 10, 2018 - 9:00am

to

Sunday, February 25, 2018 - 9:00pm