Dialogic
Communities
 is an experimental
multi-month participatory art and culture
discussion series that is free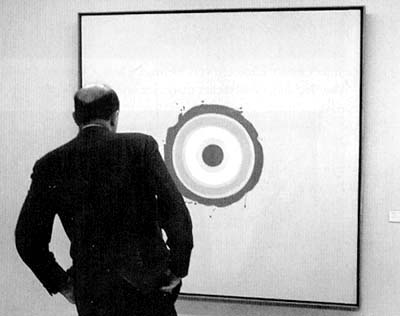 and open to the public.
In conjunction with Insight Arts' Craig Harshaw 

Dialogic

 

Communities

 seeks to inspire thoughtful dialogue and reinvigorate the spirit of

community

 while serving as a productive art education model. This informal discussion invites regional 

community

 members, scholars, and the public to discuss a range of topics in art and culture (e.g. contemporary art history, theory, criticism, unique artist projects, and visual and material culture).
Join EAC Director of Education Keith Brown and Insight Arts' Craig Harshaw this fall on 3rd Wednesdays at the Evanston Art Center as they explore criticism? Why do we have critics? What role do they play in our society? What role does criticism play in contemporary art? There are no required readings for this series.
Evanston Art Center
1717 Central Street
Evanston, IL. 60201
Added Context:
We encourage thoughtful public dialogue around contemporary art history, theory, and criticism and social justice. Dialogic Communities is inspired by Paulo Freire, Free Schools, Joseph Beuys' professorship, Jacques Ranciere and other more discursive art historical and education public cultures.
Discussions 2012-Present
5/28/15 Paco Barragan, Push to Flush: Art Between Fame and Celebrity (Art Pulse)
5/28/15 Ben Davis, After Bjork Fiasco, MoMA's Yoko Ono Show Makes a Case for Art and Celebrity (Artnet)
4/30/15 Robert Storr, interview with Brainard Carey (Yale Radio)
3/26/15 Paulo Virno, Deja Vu & the End of History (e-flux )
10/10/15-12/12/14 Joshua Decter, Art is a Problem
2/27/14-4/24/14 David Joselit, After Art
9/25/13-12/4/13 Arthur C. Danto, Beyond the Brillo Box: The Visual Arts in Post-historical Perspective
4/25/13 Randy Kennedy, Outside the Citadel: Social Practice Art is Intended to Nurture (NY Times)
4/25/13 Jerry Saltz, Tilda Switon in a Box and How Living Art has Become MoMA's Crystal Meth (NY Magazine)
3/28/13 Anton Vidokle, Art Without Markets, Art Without Education: Political Economy of Art (e-flux)
2/28/13 Andy Beckett, A User's Guide to Art Speak (Guardian)
2/28/13 Alix Rule & David Levine, International Art English (Triple Canopy)
11/29/12 Ellen Feiss, What is Useful? The Paradox of Rights in Tania Bruguera's Useful Art (Art & Education)
10/25/12 Claire Bishop, Digital Divide (Art Forum)
9/27/12 Alexander Alberro, Life Models (Frieze)
8/30/12 Hal Foster, Post-Critical (October)
Extended Reading on Dialogic Communities:
W. Keith Brown's essay in Sixty Inches From Center
http://sixtyinchesfromcenter.org/archive/?p=20769